Lesson:
Helpful Techniques
Course: Dynamic Dialogues
Module: Skills & Techniques
Lesson Type: Video
Lesson Duration: 2:39
Lesson Content
Here are some additional actions you can take to build a dynamic dialogue.
Disclose information and paint a fuller picture of what is happening and why you, them and the relationship will benefit from some sort of intervention or action. By doing this, you Involve the other party in your mission with the intention of getting on the same page and making it a shared mission.
Paraphrasing is reflecting back what you heard, using different words to display that you comprehend what they said.
Mirroring is a little more intuitive, reflecting back to them what you see, which sometimes does not align with what they say.
For example, they might tell you that they are not aggravated by a certain situation and yet, you can sense that they seem extremely frustrated and appear ready to fight or take flight. Although this type of honest feedback or radical candor can be uncomfortable, when shared without judgment, is an opportunity to let the other person know that you are open to and capable of discussing the real issues. It also has to delivered with openness and lack of ego as you might in fact be reading them wrong. And if you are wrong, and they feel safe in correcting you, then your goal is achieved, which is to identify the core issue so you can deal with your mutual purpose of making it better.
Demonstrating can be a challenging but effective tool, as you take the bold action of showing them what you want or illustrating with a concrete story of your or someone else's experience, but you must do it in a way so that it comes across as helpful guidance and not condescending.
Mitigation and Escalation are skills to be drawn upon at different times depending on the conflict at hand, the personalities involved, and the outcome desired. As a facilitator of dynamic dialogue sometimes your intention is to mitigate or reduce the severity of a situation. That is often a clear strategy. The less obvious technique is to use escalation when you feel that the significance of the situation or urgency of a solution is required.
For example, if the organizational culture tolerates discomfort, isolated incidents, and high levels of tension, motivation might not change until a paralyzing crisis occurs. If you don't want to wait for a crisis, you need to use your mirroring, storytelling, and feedback skills to get people's attention and obtain buy-in of a mutual purpose.
It is through all of these inpidual skills that you establish Safety, which I believe is both a specific skill and atmosphere. In a culture of safety you will be able to practice the skills and techniques reviewed in this course in a generative way that confronts conflict and addresses concerns through dynamic dialogues that serve all parties involved, you, them, and the relationship between and beyond.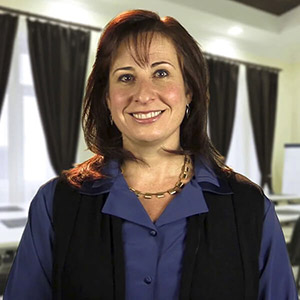 Instructor:
Stacey Zackin
If Stacey were a Super Hero, she'd be The Status Quo Buster. With 15+ years of experience in human behavior, management, and entertainment, Stacey merges psychology, strategy, and imagination to...
Stacey's Full Bio
HR Courses
Human Resources Training Programs
Self-paced HR Courses
The following HR courses are self-paced (asynchronous), and qualify for both SHRM and HRCI recertification credits. These courses are included in the HR Recertification Subscription.