Lesson:
Emotional Intelligence
Course: Dynamic Dialogues
Module: Emotional Intelligence & Feedback
Lesson Type: Video
Lesson Duration: 1:39
Lesson Content
Emotional Intelligence is crucial in dynamic dialogues because if unable to identify, understand, and manage our own emotions, it is going to be more challenging to identify, understand, respond to, and manage the emotions of others. As discussed earlier, even though you work in a professional environment, it is the personal aspects of the human psyche that cause misunderstanding and conflict in human and structural communication.
As you may know, the higher one's Emotional Intelligence or EQ, the more adept they are at self- and social-awareness and self- and relationship-management. With EQ comes confidence in yourself and your ability to respond appropriately in personal and professional situations.
High EQ translates into greater empathy and concern for others, which facilitates a greater ability to manage relationships, influence change, and respond to conflict without being triggered.
When conducting dynamic dialogues, it is helpful to know where the person with whom you are communicating is on the spectrum of EQ. Are they someone who is self-aware and self-confident, or oblivious and insecure? Are they aware of and care about the impact they have on others, or are they more concerned about getting and keeping the advantage? Are they optimistic, motivated, and flexible or pessimistic, disheartened, and resistant?
Even if it is the latter, it is important to remember that they are entitled to their feelings, which might be grounded in some undiscovered psychological block that has nothing to do with you or their job. But, what they aren't entitled to do is allow their actions to negatively impact others or the organization, and that is when you might have to have the courage to be assertive, which is further discussed in the next lesson.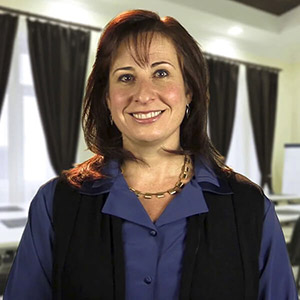 Instructor:
Stacey Zackin
If Stacey were a Super Hero, she'd be The Status Quo Buster. With 15+ years of experience in human behavior, management, and entertainment, Stacey merges psychology, strategy, and imagination to...
Stacey's Full Bio
HR Courses
Human Resources Training Programs
Self-paced HR Courses
The following HR courses are self-paced (asynchronous), and qualify for both SHRM and HRCI recertification credits. These courses are included in the HR Recertification Subscription.