Lesson:
Welcome and Course Overview
Course: Dynamic Dialogues
Module: Setting The Foundation
Lesson Type: Video
Lesson Duration: 2:37
Lesson Content
Hello my name is Stacey Zackin and I have been studying human and organizational behavior for over fifteen years. One of the most enlightening and useful things I've learned is that it is rational for people – as individuals and in a collective – to act irrationally.
To be rational is to respond with reason, sound judgment, a sense of proportion, objectivity, and predictability. Anyone who has spoken with another person, understands that this does not happen all of the time, or even a majority of the time—and depending on the level of dysfunction in your organization—it might seem as if it never happens. And yet, we continue to be surprised and frustrated when the person we are dealing with goes off script and responds in a way different from what we want or expect, which then launches us on our own path of irrationality; and thus the cycle of misunderstanding, judgment, and conflict escalates.
One obstacle to constructive conversation is that we don't see a lot of dynamic, productive, and open communication happening around us.
This type of discourse is rarely modeled in media or politics, or at home, or the office – as a result we often lack the capacity to effectively deal with normal day-to-day conflicts and simple misunderstandings before they evolve into distracting incidents, major obstacles, or perpetually growing struggles.
Take pop-culture for example. When I was growing up the popular TV shows included Happy Days, Little House on the Prairie and Eight-Is-Enough.
In retrospective, these are idealized versions of family dynamics. But, through that ideal we witnessed people discussing issues of importance, expressing emotions, and cleaning up hurt feelings. There were even lessons to be learned at the end of each episode of Three's Company, when that week's inevitable misunderstanding due to a lack of communication was resolved.
Nowadays, the airwaves are flooded with scripted reality shows highlighting dysfunction, over-reaction, and the belittling of others to forward the "me-focused" agendas.
In this course about Dynamic Dialogues, we will look at what we can do as HR professionals to create environments and structures that foster open and effective communication. Communication that integrates and leverages varying perspectives, opposing opinions, and different levels of conflict.
You can look forward to exploring the impact of the unpredictable, instinctive, and emotional response of the human psyche; the structure and vulnerabilities of the communication cycle; the importance of establishing a clear intention, mutual purpose, and safe environment; and skills and strategies to encourage and sustain dynamic dialogues with elements of personal caring and professional accountability.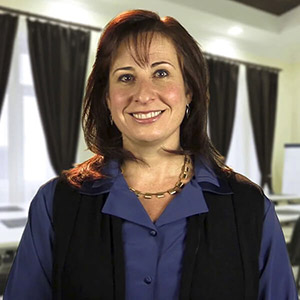 Instructor:
Stacey Zackin
If Stacey were a Super Hero, she'd be The Status Quo Buster. With 15+ years of experience in human behavior, management, and entertainment, Stacey merges psychology, strategy, and imagination to...
Stacey's Full Bio
HR Courses
Human Resources Training Programs
Self-paced HR Courses
The following HR courses are self-paced (asynchronous), and qualify for both SHRM and HRCI recertification credits. These courses are included in the HR Recertification Subscription.