Course: Dynamic Dialogues
Module: Setting The Foundation
Lesson Type: Video
Lesson Duration: 1:11
Lesson Content
Before moving forward to explore how we can communicate via dynamic dialogues, first let's define what we are talking about to make sure we are all on the same page—which, by the way, is a critical aspect of dynamic dialogues.
The dictionary defines Dialogue as a verbal exchange, conversation, or discussion between two or more people. It is, or should be a free flow of ideas and opinions and their meaning. Made up of the Latin prefix dia, which means across, and legein, which means to speak. It represents the challenge of speaking across a space where understanding, intention, and focus can get lost.
In the book Crucial Conversations: Tools for Talking when the Stakes are High, the authors assert dialogue is the only reliable way of discovering another's genuine motives. And it is only after the motives of the different players are understood, that a shared purpose and mission can be identified and pursued. It is this union, or "making common" which is the concept at the root of the word communication. Yet, this discovery of individual motivation and shared purpose is no easy task, as sometimes we are unclear as to our own motives, let alone accurately assessing those of the people and organizations around us.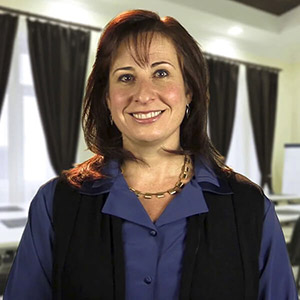 Instructor:
Stacey Zackin
If Stacey were a Super Hero, she'd be The Status Quo Buster. With 15+ years of experience in human behavior, management, and entertainment, Stacey merges psychology, strategy, and imagination to...
Stacey's Full Bio
HR Courses
Human Resources Training Programs
Self-paced HR Courses
The following HR courses are self-paced (asynchronous), and qualify for both SHRM and HRCI recertification credits. These courses are included in the HR Recertification Subscription.