Lesson:
Four Fields Defined
Course: Dynamic Dialogues
Module: Four Fields of Conversation
Lesson Type: Video
Lesson Duration: 1:50
Lesson Content
In this section we plot out another conversational diagram that provides some perspective on how our intentions and styles around communication and conflict impact our outcome. Otto Scharmer & Adam Kahane came up with a model illustrating four fields of conversation. Starting with the most politically correct and non-reflective quadrant, we Talk Nice. This is part of the avoidance style which was part of our lesson on conflict management. Here, we have our own story and don't want to create too much disruption by analyzing what might actually be going on, our role in creating it, and our responsibility in solving it.
Next there is Talking Tough, which falls under the conflict management style of aggressive confrontation, also a non-reflective response where there is more judgment than curiosity, and the drive to get the desired results now - rather than deal with more systemic issues that can keep us stuck in a static loop of discomfort and misunderstanding.
Quadrant 3 of Reflective Inquiry, moves us into a more thoughtful, directed, and dynamic approach, which aligns with constructive problem solving. This is where we look at underlying assumptions, alternate perspectives, and become curious as to how the varying emotions and ideas that exist in the relational field.
Finally, we have the Generative approach in which there is a flow between dealing with the present and setting a better path for the future. It is a safe space where radical candor is allowed and appreciated and mutual purpose is honored.
A generative approach, is one in which we beFriend conflict and understand that it:
Is a normal part of relationships (personal and business)
Stimulates creativity, promotes innovation, and instigates change
Offers an opportunity to identify individual perspectives and mutually beneficial options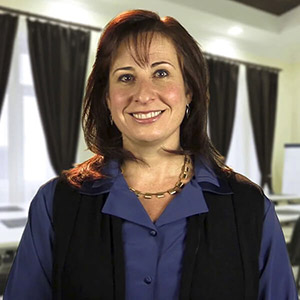 Instructor:
Stacey Zackin
If Stacey were a Super Hero, she'd be The Status Quo Buster. With 15+ years of experience in human behavior, management, and entertainment, Stacey merges psychology, strategy, and imagination to...
Stacey's Full Bio
HR Courses
Human Resources Training Programs
Self-paced HR Courses
The following HR courses are self-paced (asynchronous), and qualify for both SHRM and HRCI recertification credits. These courses are included in the HR Recertification Subscription.