Course:
Cybersecurity 101 for HR Pros
Format: Self-Paced
Course Duration: 1 hrs 2 mins
SHRM Professional Development Credits: 1.0
HRCI General Recertification Credits: 1.0
Certificate of Completion


Think about all of the data your organization collects from employees, partners, and customers. Emails, documents, research, and other confidential information can be worth millions to an attacker. For criminals, attacking data centers directly can be time consuming and risky, so instead they seek out vulnerable employees with a high level of access. HR Professionals find themselves in the crosshairs because they are often the perfect target for those attackers.
Cybersecurity for HR Professionals aims to teach anyone, not just what to do in order to be more secure, but why those steps are important. Students will walk away with an understanding for how criminals take advantage of people online, and will be better able to protect themselves and their businesses. The course is a bridge between the information security world and day-to-day HR functions. High level best practices are distilled into a working knowledge that anyone who uses a computer every day will be able to grasp.
In this course, we'll tackle the basics of securing your accounts and devices and work our way to real world cases of political espionage and tax fraud. Along the way, we will cover major I.T. buzzwords such as:
Two Factor Authentication
Password Managers
Phishing
Ransomware
Don't let your team make headlines for the wrong reasons! HR is in a unique position to help protect its organization. Note: The information in this course should be used as a guide. Always check with your IT department before implementing any changes to ensure it aligns with their directives and remains compliant with appropriate laws.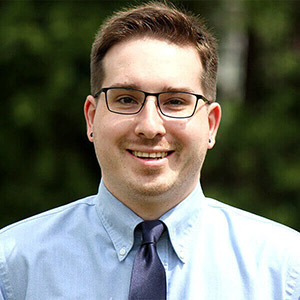 Instructor:
Michael Wilson
Michael Wilson works with small businesses to build and protect their brands online. He is an IT Generalist whose primary services include: Web Design & Development, Cybersecurity Consulting & Training,...
Michael's Full Bio
HR Courses
Human Resources Training Programs
Self-paced HR Courses
The following HR courses are self-paced (asynchronous), and qualify for both SHRM and HRCI recertification credits. These courses are included in the HR Recertification Subscription.