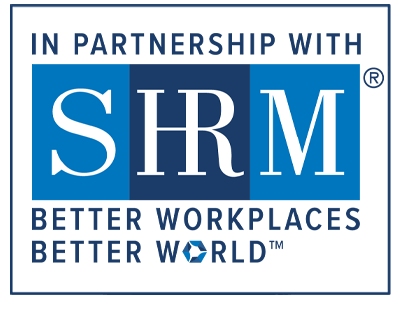 SHRM Certification Prep Course
An online instructor-led SHRM-CP & SHRM-SCP certification exam preparation program
EXTRAS INCLUDED WITH PROGRAM
#1: FREE SHIPPING (US only)
#2: Access to the popular & exclusive online study group
#3: NEW: 2022 digital book "Ace Your SHRM Certification Exam"
#4: NEW: Extra Situational Judgment Item practice sessions

We Understand How Important It Is For You To Pass
This SHRM Certification Exam Preparation Online Program is built around the 2022 SHRM Learning System (with a new interactive dashboard) and the SHRM Body of Applied Skills and Knowledge™ (SHRM BASK™). The SHRM Learning System consistantly delivers the most comprehensive, flexible, and effective SHRM-CP and SHRM-SCP exam preparation.
This program is designed using a proven approach for teaching adult learners. Understand, apply, and engage with behavioral competencies and HR Knowledge. Online learning modules, based on the SHRM BASK™, and interactive study tools, testing your knowledge and decision making skills, are incorporated into the study process. There's no better way to successfully prepare for the SHRM certification exams.
As official SHRM Education Partners, we are able to build our program around the official 2022 SHRM Learning System and the SHRM BASK™, giving you access to the most effective and up-to-date exam preparation tools available.
What's included?
A complete program! This is more than just one course. You receive access to a full program of instructor-led and self-paced resources.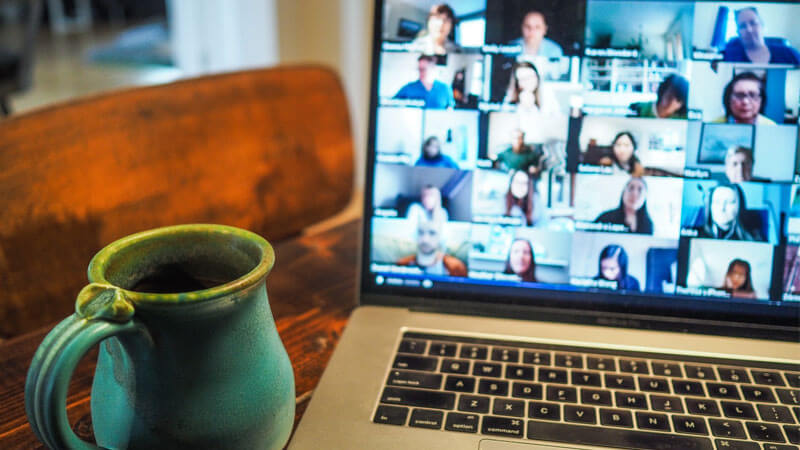 Instructor-led
Live Online Class Sessions with an Experienced Instructor
You receive access to an online class with a live experienced instructor. Attend approximately 36 hours of class time to review important content and ask questions. Sessions are recorded.
Self-paced Course
Steps to SHRM Certification
This popular self-paced course (2 hrs 45 mins) walks you through the steps to prepare for the SHRM-CP and SHRM-SCP exams. Answers questions like "Which exam should I take?"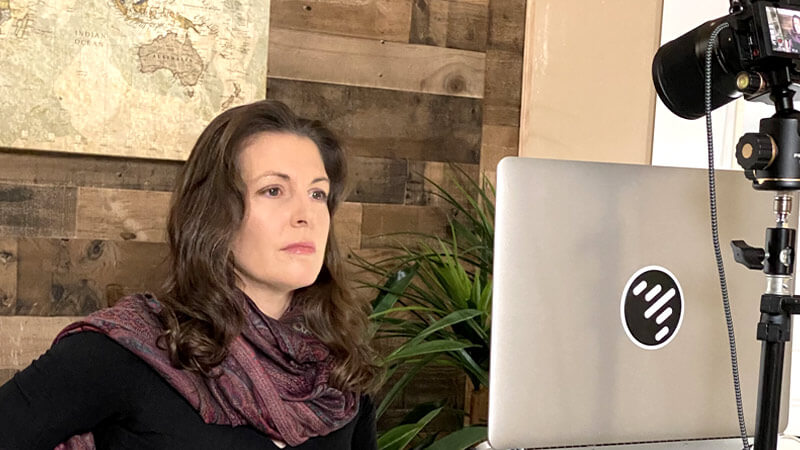 Special Events
How To Answer Situational Judgment Items
You are invited to exclusive instructor-led events dedicated to answering Situational Judgment Items. Learn how to select the best answers. Sessions are recorded.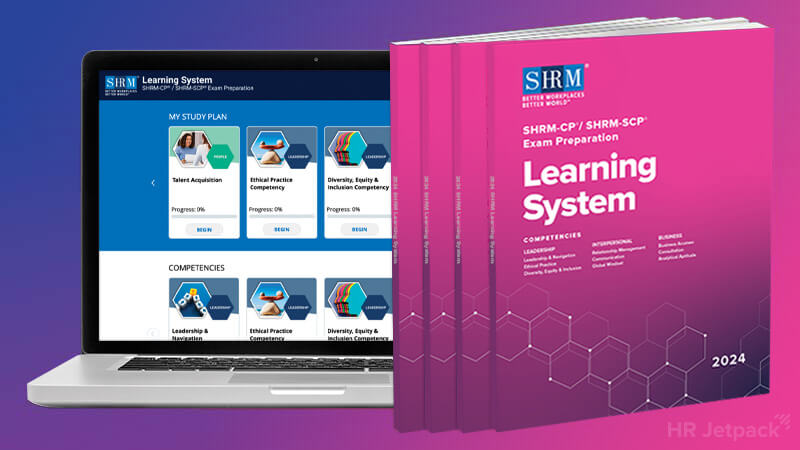 SHRM Online Materials
2022 SHRM Learning System
The SHRM Learning System consistantly delivers the most comprehensive, flexible, and effective SHRM-CP and SHRM-SCP exam preparation.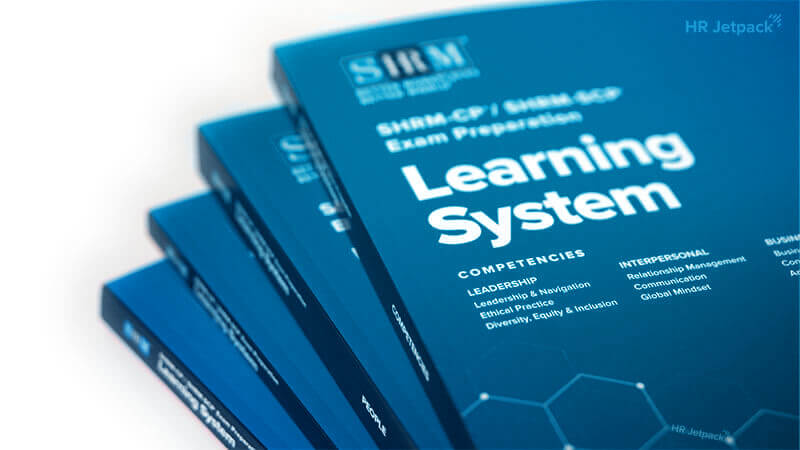 SHRM Printed Materials
Free Shipping (US Only)
If you are located in the US you will receive physical books at no extra charge. Digital books are also provided to students.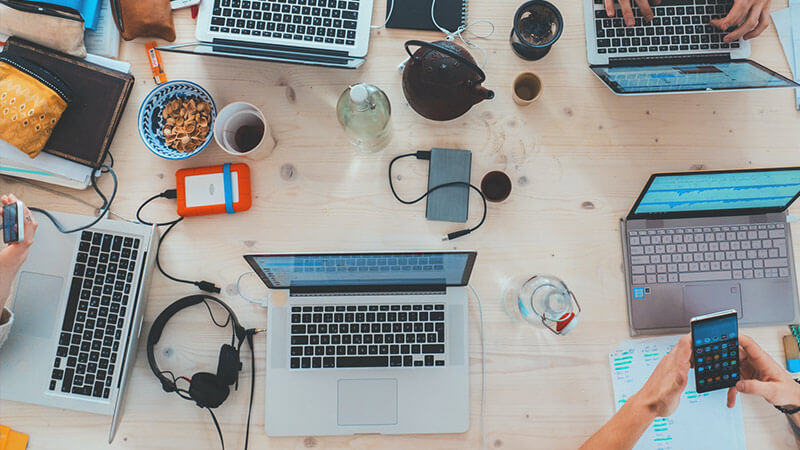 SHRM Certification Community
Online Study Group
Join a community 100% focused on passing the SHRM-CP and SHRM-SCP exams. Get additional practice questions, guidance, and motivation from your HR peers.
Cohort Class Schedule
Live Sessions
| ID | First Session | Last Session | Sessions | Days | Time | Availability |
| --- | --- | --- | --- | --- | --- | --- |
| P2-061 | Jan 26, 2022 | May 25, 2022 | 18 | Wednesdays | 8pm-10:00pm ET | OPEN |
| P2-063 | Feb 20, 2022 | May 17, 2022 | 24 | Sun & Tues | 8pm-9:30pm ET | OPEN |
| P2-064 | Mar 15, 2022 | Jun 2, 2022 | 24 | Tues & Thurs | 12:30pm-2pm ET | OPEN |
| P2-065 | Mar 22, 2022 | Jun 9, 2022 | 24 | Tues & Thurs | 9pm-10:30pm ET | OPEN |
Continuous Class Schedule
Live Sessions
| ID | Start Date | Days | Time | Availability |
| --- | --- | --- | --- | --- |
| P2-060 | Immediately | Mon & Weds | 8pm-9:30pm ET | OPEN |
| P2-062 | Feb 8, 2022 | Tues & Thurs | 7pm-8:30pm ET | OPEN |
What's the difference between a cohort class and a continuous class?
Don't see days/times that work for you? Go self-paced. It's the same program, but instead of waiting for a live class, you can immediately start watching the recorded sessions. This self-paced option is perfect for HR Pros who have unpredictable schedules, but want the support of an instructor and student community.
Get preparation tips and updates
Receive valuable insights about passing your SHRM exam.
Why This Program?
Updated for SHRM's 2022 changes, including DE&I as a new competency in the SHRM BASK™
Accurate practice questions. Many of the practice questions in this program were previously on the SHRM exams. It's the closest experience to the actual exam anywhere!
Live and recorded. Every instructor-led session is recorded, so don't worry if you miss a class.
Proven results. Students using this learning system consistently beat the average exam pass rate.
Experienced. Your certified instructors have experience guiding HR Pros through the process.
You are not alone. Join the community 100% focused on passing the SHRM-CP & SHRM-SCP exams.
One source. All the study tools you need to learn, reinforce, and test your knowledge.
Most current. The 2022 SHRM Learning System is updated to align with the SHRM BASK™.
Convenient. 24/7 online access to your study tools from mobile devices, tablets, & computers.
Offered in partnership with the Society for Human Resource Management (SHRM), the curriculum provided in the 2022 SHRM Learning System is designed by global subject matter experts and covers the entire SHRM Body of Applied Skills and Knowledge™ (SHRM BASK™). Throughout the program you, the HR professional, are encouraged to acquire the Competencies and Knowledge you need to effectively perform your jobs and achieve career success. Our course is designed to help you learn and retain the material effectively and efficiently by combining the best exam preparation system with expert instruction and peer discussion.
HR Jetpack's program offers you a preparation course to help meet your needs and increase your success on the SHRM-CP and SHRM-SCP exams.
Benefit To You
An experienced, SHRM-certified instructor.
The SHRM Learning System, historically ranked the #1 HR certification exam prep tool.
Ability to understand the behavioral competencies to help you prepare for the exam.
A structured learning experience that keeps you on track.
Opportunities to learn from your peers via an online community.
Ensure you're prepared with the course designed for SHRM credential candidates. Expand and test your knowledge and practical, real-life competencies in areas critical for HR career success.
This intensive multiple session program combines expert instruction with the 2022 SHRM Learning System®, so you will learn faster, retain more knowledge and stay on track for success on the exam.
Who Should Enroll In This Course?
Our HR certification prep course is designed for individuals seeking SHRM-CP or SHRM-SCP certification. Certification is a great choice for HR professionals who want to:
Increase their knowledge
Advance their skills
Earn recognition from the global community
Course Outline
Study with learning modules that provide an in-depth exploration of the knowledge domains and behavioral competencies tested on the SHRM exams.
Module: HR Competencies
Leadership & Navigation
Ethical Practice
Diversity, Equity, & Inclusion
Relationship Management
Communication
Global Mindset
Business Acumen
Consultation
Analytical Aptitude
Module: People
HR Strategy
Talent Acquisition
Employee Engagement & Retention
Learning & Development
Total Rewards
Module: Organization
Structure of the HR Function
Organizational Effectiveness & Development
Workforce Management
Employee & Labor Relations
Technology Management
Module: Workplace
Managing a Global Workforce
Risk Management
Corporate Social Responsibility
U.S. Employment Law & Regulations (U.S. Only)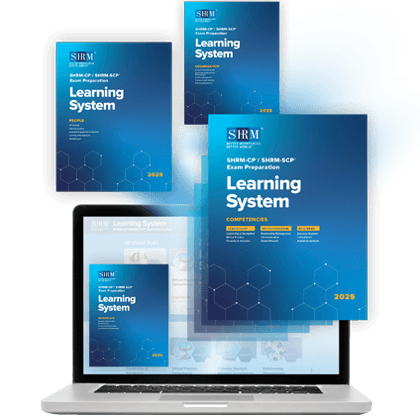 Course Materials
Assess your current knowledge
Complete an online assessment to determine current knowledge and identify areas for improvement.
Create a personal study plan to identify learning priorities and to create a roadmap to success.
Study your way to success
Read learning modules based upon the SHRM BASK™ online or offline with two flexible options. When you're online, navigate quickly and easily from reading a module to completing questions and other activities. For offline access, download the e-reader files to your device.
Review Quickstart videos to provide an overview of the foundational elements for each of the HR behavioral competencies.
Study Flashcards in online or printed format to reinforce your memory of key terms and concepts.
Apply what you have learned
Utilize 2,500+ practice questions to assess your competencies and test your knowledge and understanding.
Engage in several "competencies in action" activities that put you in the role of an HR professional who is faced with unique challenges. Analyze the situation, consider the background information, complete the activities and make your decision.
Pass your exam with confidence
Complete a post-test which mimics the SHRM CP and SHRM SCP exam format and weighting.
With questions previously on the real SHRM exams, practice exams are the closest experience to the actual SHRM exam available.
Review test-taking tips and download the SHRM Certification Handbook.
Choose Expert Leadership and Guidance
This program is the most effective way to prepare to pass the SHRM-CP and SHRM-SCP exams.
Learn from a certified instructor who provides expertise, insights and guidance.
Network, share experiences, and discuss topics with a diverse group of HR professionals online.
Stay on track to earn your certification with a structured learning experience and support.
Support and Guidance from SHRM Certified Instructors
At HR Jetpack®, you have the confidence of knowing our instructors are highly experienced, SHRM-certified professionals who are ready to guide you through the preparation process.
Register now for only $1,199. Classes fill quickly and space is limited.
Don't delay your SHRM-CP and SHRM-SCP preparations. Now is the time to distinguish yourself from your peers by enhancing your knowledge and earning your credentials. It's easy to register. Enroll Now.
Have questions? Contact us today.
Frequently Asked Questions
How long is the course?
36 hours, broken up into either 1.5 or 2 hour sessions. The schedule shows the starting date and ending date for each class.
How do I attend a class?
Online. You will be given a link to attend the class with a live instructor.
Can I ask the instructor questions during the online sessions?
Yes. The online sessions are similar to an in-person class.
Do I need to purchase the SHRM Learning System separately?
No. The 2022 SHRM Learning System is included with this program.
What if I already own the SHRM Learning System?
Contact us to find the best learning options for you?
If I enroll do I receive the official SHRM Learning System books?
Yes. Participants receive the most up-to-date books available. Physical books shipped to students located in US. Digital books available for students outside the US.
Are you official SHRM Education Partners?
Yes. We have partnered with SHRM to provide the best preparation training possible.
Is the SHRM exam fee included with this course?
This program does not include the final exam or exam fee. This program does include practice exams and lots of practice questions.
If I miss an online session will I be able to watch a recording?
Yes. If you miss a live online session, or need clarification of a topic, you will be able to watch the recordings as many times as you need. This is a huge advantage of an online course.
Course Reviews
"HR Jetpack made passing this test possible. The scheduled bi-weekly classes made staying committed to learning the vast amount of information attainable. Even though it's true that there are no shortcuts to passing the SHRM exam, HR Jetpack certainly gave me the confidence I needed to push through any mental blocks that we're holding me back."


- Madeleine Whittle, SHRM-CP
"Having obtained my SHRM-CP, I highly recommended HR Jetpack - I truly believe one of the best aspects of the program was Christina's continuous encouragement, promptness and attentiveness with us students - thank you for that support and professionalism."


- P. Gonzalez, SHRM-CP
"This course was great to prep for the exam! Instructor was fantastic during the course and leading up to my exam. There were so many resources available during the course including materials, practice exams and more!"


- Kelly Tabaczynski, SHRM-SCP
"I wanted to say how happy I am I took your course because I 100% feel taking the class helped me be as prepared as I could...I am planning to take the SCP in the next 18 months or so and I will definitely be using HR Jetpack again when I do!"


- Lucinda T, SHRM-CP, University of Maryland
"The advice and guidance as I prepared to sit for my exam were beyond helpful... The amount of material is overwhelming, and having some key items and tips for final prep was very helpful! Also, the fact that these sessions are recorded so you can watch again, or at a later time if you missed a class was exactly what I needed when trying to balance work, my family life and exam preparations!"


- Amanda Heisten, SHRM-CP
"I am actually excited to take the test, I feel that prepared!!"


- Alycia M (Spring Session)
"I'm really happy I decided to take the prep course with HR Jetpack. I gained valuable insight into the content which helped me better prepare for the actual exam. I would highly recommend this course for anyone preparing to take the SHRM exam. Not only did I pass the exam but I now have valuable tools that I can use in my day to day work... Thank you...HR Jetpack!"


- Brenda R.
"HR Jetpack is a great way to study for the SHRM certification exams... I would not want to face the certification exam without taking this course."


- Student in Fall session
"The course was not only instrumental in preparing me to pass the SHRM-SCP exam, but it consolidating my understanding of the SHRM BASK which will make me a more effective and valuable HR professional."


- Student in Spring session
"This course is a must for any SHRM CP or SCP Certification. Additionally, it provides a great deal of HR information on a variety of topics."


- Student in Spring session
"Great value for the money... Provided the right amount of time of us to practice by having us answer test questions on what we had just learned, which I felt was a helpful reinforcement of the material."


- Student in Spring session
"This course is a must do for anyone getting their SHRM certification! Christina is a wealth of knowledge and a fantastic, engaging instructor. She is a skilled teacher and presents the materials in very practical terms so that you are able to retain and apply the concepts going forward. I would HIGHLY recommend this course with her to anyone!"


- Student in Spring session
"Not only did the instructor teach the class online, she also created a study group on social media in order to promote continuity and reinforce the commitment that it takes to prepare for the exam. On the study group social media page, Christina sends flashcard statements or definitions to get responses for the correct term. She also provided multiple-choice questions. This was a helpful mechanism for me to continue studying. The information that I learned from Christina during the online class along with the comprehensive SHRM Learning Center's resources will definitely place me at a higher level in my HR career."


- Student (Spring session)
"If you're looking to take one of the SHRM certification exams, I'd recommend taking the prep course with Christina; having an instructor who knows the material as well as she does makes all the difference in the world."


- Kenneth G. Sedlak, JD, SHRM-SCP
"Thank you for teaching a wonderful class. It was a great experience. When I began to seriously study for the exam, it was clear how much I learned in the classes. You were very thoughtful to answer questions thoroughly and research the unknowns."


- Brook, Consulting Engineering Services
"...was an incredible resource; a highly-skilled, engaging, and thoughtful instructor. Her comprehensive approach to the SHRM body of knowledge was a critical component of why I successfully passed the exam. Online education is very difficult to effectively manage but Christina did an amazing job in ensuring all students were able to actively participate and get the most out of each session. She was also incredibly responsive to questions before and after each session - just as accessible as an in-person instructor. I highly recommend HR Jetpack and Christina, the class far exceeded my expectations."


- Erin Veneziano, SHRM-CP (Spring Session)
"First, the course was really focused on HR best practices and no matter how long you have been working in the HR you can't be an expert in every area. This course helped me fill in the knowledge gaps and strengthened what I already practice."


- Veronika S, SHRM-CP (Spring Session)
"This course bought me great insight. The SHRM Learning System has great information, but it is a totally different scenario when it comes to someone teaching it... It is not a matter of IF, it is a matter of only passing. I WILL PASS. Highly recommend."


- Warangkan Choorat (Fall Session)
"The course was well constructed. My tutor, Hayley, steered me in the right direction and was always transparent. The course set me up for success in the SHRM exam!"


- Student (Fall Session)
"For any HR professional contemplating SHRM certification, I recommend HR Jetpack's 12-week prep course. The live webinar classes were a critical learning tool for me, and an excellent compliment to SHRM's Learning System. The prep course did a wonderful job of breaking down the very dense material and core concepts for better comprehension and retention. I also benefited greatly from HR Jetpack's private Facebook group where I tested my knowledge by answering practice questions, connected with other HR professionals, gained exam insights and study tips, and received moral support. A couple of additional advantages of the live webinar format: (1) you can attend the online courses from anywhere, and (2) each class is recorded, so you can go back and review as many times as needed! If you have to miss a live webinar, no problem! HR Jetpack was well worth the investment, as I passed the SHRM-CP exam on my first try! Many thanks to Hayley and Christina - I couldn't have done it without you!"


- Gayla G., SHRM-CP