Course:
HR as a Business Partner
Format: Self-Paced
Course Duration: 1 hrs 5 mins
SHRM Professional Development Credits: 1
HRCI Business Recertification Credits: 1
Certificate of Completion


You've likely heard that YOU, the HR professional, are a strategic business partner. But what does that really mean? When your fellow team members mention the strategic direction of the company, where do you fit in?
Human Resources brings a great deal of value to an organization. The profession has changed significantly over the past 20 years. Today's HR Pro is expected to not only wear multiple hats associated to an employee's life cycle, but also act as a business leader, one who can guide an organization through and around a continually changing economic landscape.
The primary goal of this course is to help you understand what business strategy is and how you, the HR pro, can act as a mighty force multiplier in its implementation. After setting the foundation with key terms, the focus will turn to the importance of communication and explain what expertise you provide in People Development, Organization Structure and Change Management.
Take this course to better understand your value and role as a strategic business partner. As a result, you will lead your team and workforce to the successful implementation of its business plan and achievement of its key performance objectives.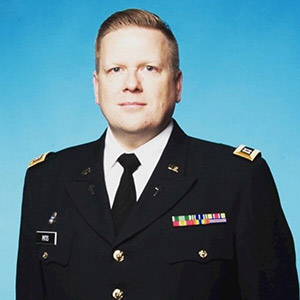 Instructor:
Scott Pitts
Scott has spent nearly two decades in the human resources, learning and organization development professions. Scott has led multiple organizations and has taught hundreds of students on effectively creating and...
Scott's Full Bio