Course:
How HR Can Establish & Influence a Culture Of Hospitality
Format: Self-Paced
Course Duration: 1 hrs 0 mins
SHRM Professional Development Credits: 1
HRCI General Recertification Credits: 1
Certificate of Completion


What if we treated our employees like guests? What if supervising was more like hosting? The field of hospitality can teach us a great deal about how to create an environment that makes others feel welcomed, appreciated and empowered. It requires conscious intention, energy and just plain old common sense.
Through her 15+ years as a manager, coach, and as 4+ years of research for her doctoral dissertation, "The Psychology of Hospitality: Creating Welcoming and Inclusive Environments", Dr. Zackin has designed a creative and contemporary session to activate and apply the ancient tradition of hospitality to more effectively engage your employees.
Learn how considering the employer-employee relationship as that of host and guest can help you develop a more engaged workplace.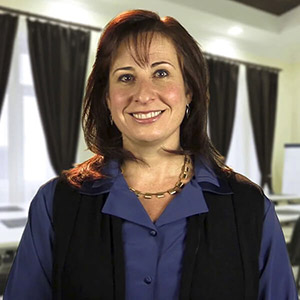 Instructor:
Stacey Zackin
If Stacey were a Super Hero, she'd be The Status Quo Buster. With 15+ years of experience in human behavior, management, and entertainment, Stacey merges psychology, strategy, and imagination to...
Stacey's Full Bio