Lesson Content
Christina: Another skill, Storytelling. We make up stories based on what we think is true, I've never done that, which leads us to feel a certain way. And in the lesson, you mention that you can use storytelling to your advantage. Can you give us an example of how to do this?
Stacey: Yes. Facts relay information and stories convey emotions, and emotions are what connect us to other people. It opens the door to reflection and inspires change. So when someone comes to you with a problem, they are sharing a story. A story that they think are concrete facts but unless they are coming in with some specific operational, technical or financial issues, they are telling their subjective perspective…which stems from their emotional interpretation of a situation or experience.
And as I mentioned before, those emotions can be intensified beyond what an objective observer might see as reasonable for the situation at hand, but we have to remember that our stories are not just about the incident that they're talking to you about, they've been built up through our lifetime. So if a person has a history of people treating them with disrespect or ambivalence, if a colleague neglects to return a phone call in a timely fashion, they will come to the conclusion or make up a story, that this person is disrespectful, unprofessional and thus unworthy of being treated with respect and professionalism. So we carry our baggage, our personal baggage with us into our professional travels. So in this scenario, it is possible to use a brief story to offer a counter-point-of-view and maybe rewrite an old story. So I might say to someone, "I know that there are days and even weeks where I cannot seem to attend to all of my email and sometimes there is such a backlog by the end of the day, some emails sent to me in the morning have been bumped to page two of my inbox and I just never remember to scroll down and see what I might have missed while I was in meetings or working on a proposal because another page of emails has come in or another two pages of emails. And sometimes I appreciate when someone sends me a reminder or gives me a call just to check in." So by sharing this experience with the assumption is the person you're talking to has experience themselves. You're offering a simple anecdote offer a different narrative.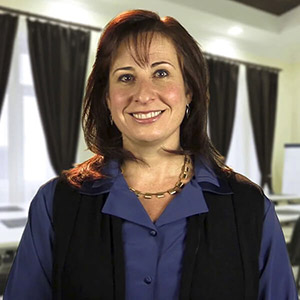 Instructor:
Stacey Zackin
If Stacey were a Super Hero, she'd be The Status Quo Buster. With 15+ years of experience in human behavior, management, and entertainment, Stacey merges psychology, strategy, and imagination to...
Stacey's Full Bio
HR Courses
Human Resources Training Programs
Self-paced HR Courses
The following HR courses are self-paced (asynchronous), and qualify for both SHRM and HRCI recertification credits. These courses are included in the HR Recertification Subscription.