Lesson:
Why Dynamic Dialogue
Lesson Content
Hi Everyone, this is Christina Danforth from HR Jetpack and I'm here today with Stacey Zackin, the instructor of Dynamic Dialogues and I'm going to ask her some questions so we can learn more about this topic and have a Dynamic Dialogue ourselves. Hi Stacey, how are you today?
Stacey: Hi Christina. I'm very well. Excited to be here.
Christina: Awesome. We're happy to have you. Alright so, let's get started and have our own Dynamic Dialogue here. First and foremost, how did you come up with this title?
Stacey: Well, initially, we brainstormed some topics that people in the HR field might be interested in and of course, difficult conversations is something that we always have to deal with so I started to design a presentation on that and as I was gathering material a theme of positivity came through and I thought it would be great to reframe this topic from Difficult Conversations to Dynamic Dialogues. So of course communication can be messy and organizational functioning can be dysfunctional. Communication is often filled with conflict but underneath it all most of the people want the same thing…which is a positive outcome. So knowing that the values of HRJetpack are to help create tools for HR professionals to succeed, I thought it would be most valuable to empower them with a more optimistic outlook from the start.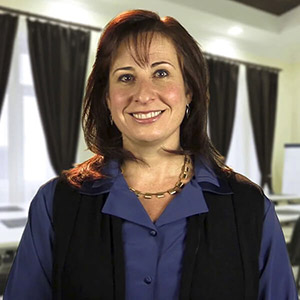 Instructor:
Stacey Zackin
If Stacey were a Super Hero, she'd be The Status Quo Buster. With 15+ years of experience in human behavior, management, and entertainment, Stacey merges psychology, strategy, and imagination to...
Stacey's Full Bio
HR Courses
Human Resources Training Programs
Self-paced HR Courses
The following HR courses are self-paced (asynchronous), and qualify for both SHRM and HRCI recertification credits. These courses are included in the HR Recertification Subscription.