Lesson:
Self-Awareness and Self-Management
Lesson Content
Christina: In a lesson under Skills and Techniques, you mention that the skills needed to facilitate Dynamic Dialogues include self-awareness and self-management. Certainly that comes up in Emotional Intelligence. Let's say someone doesn't have these skills, are they doomed or is there a way for an HR professional to develop them?
Stacey: Well, everybody has them to some degree so you certainly can build upon them. While being trained as a coach, my coaches made it very clear that the people I'm coaching must be coachable – meaning they must be willing to reflect on their behaviors, their patterns and perspectives and have the capacity to imagine that they can change and develop new behaviors, patterns, and perspectives evolving in the future. So my individual clients are seeking to proactively create change and I am lucky in that I get to choose who I want to work with. When working within an organization, we don't have that luxury. We're going to have to work with people who appear closed, resistant, and difficult. As I said, I believe everyone has the capacity to expand but it takes time. The challenge is that the development of these qualities require trust and that has to be established, permissions have to be granted and commitments must be made. It will be very challenging for a busy HR professional to be able to do this with multiple employees across various departments in addition to their regular responsibilities. So a better strategy might be for some on-going coaching for managers and department heads so that they can develop their skills and then develop those of their team over time.
Christina: So there's hope?
Stacey: There is hope. There is hope. But again it all starts with a conscious intention and then being real about what are reasonable expectations and what is the timeframe. And you're probably already doing this with people who have been identified as high potential leaders.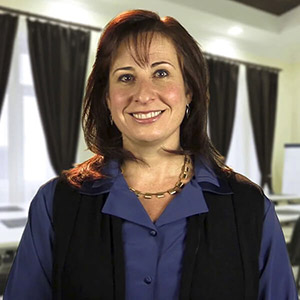 Instructor:
Stacey Zackin
If Stacey were a Super Hero, she'd be The Status Quo Buster. With 15+ years of experience in human behavior, management, and entertainment, Stacey merges psychology, strategy, and imagination to...
Stacey's Full Bio
HR Courses
Human Resources Training Programs
Self-paced HR Courses
The following HR courses are self-paced (asynchronous), and qualify for both SHRM and HRCI recertification credits. These courses are included in the HR Recertification Subscription.