Course: Dynamic Dialogues
Module: Emotional Intelligence & Feedback
Lesson Type: Video
Lesson Duration: 0:41
Lesson Content
Dynamic Dialogues require assertiveness but not aggression. Assertiveness is a bold and direct approach that is centered on win-win solutions, focused on what is actually happening, vs. judging it as right or wrong. It is a collaborative and constructive approach.
When we are emotionally triggered or stressed in a way that interrupts our ability to think clearly, our fight instinct will kick in and we risk responding with aggression. We can recognize this by our focus narrowing, seeking immediate resolution vs. long-term solution, and rather than compromising, we seek dominance. There are physical signifiers as well, our heart beats faster, our body gets warm, and the anxiety can make us jittery and unable to sit still.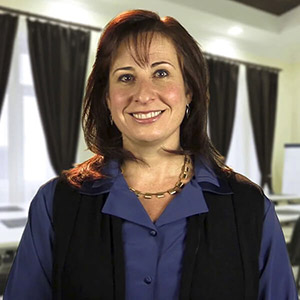 Instructor:
Stacey Zackin
If Stacey were a Super Hero, she'd be The Status Quo Buster. With 15+ years of experience in human behavior, management, and entertainment, Stacey merges psychology, strategy, and imagination to...
Stacey's Full Bio
HR Courses
Human Resources Training Programs
Self-paced HR Courses
The following HR courses are self-paced (asynchronous), and qualify for both SHRM and HRCI recertification credits. These courses are included in the HR Recertification Subscription.