Lesson:
Communicating a Message in a Way That Fullfills Intention
Lesson Content
Stacey: In the interview you asked me about the Communication Cycle in action. So now I think it might be good to offer a scripted role play of that scenario.
We'll just use our real names as not to complicate this any further. And since Steps 1 and 2 happen before the Dynamic Dialogue begins, I'll start here with Step 3, my attempt to communicate my message in a way that fulfills my intention. Are you ready?
Christina: I'm ready! Okay.
Stacey: Okay.
Christina, I wanted to thank you for your consistent contribution at our staff meetings. Your enthusiasm and energy are evident and appreciated.
Christina: Well, thank you.
Stacey: Is it okay if I offer some additional feedback on how your roles in those meetings can be even more effective?
Christina: Sure. Oh…ok.
Stacey: So it seems to me, that you and I are similar in that we're both Type-A extroverts that like to externally express our ideas as they occur to us and move things along quickly. Would you say that that's accurate?
Christina: Absolutely.
Stacey: So something that I've had to learn is that when I move too fast or speak too loud, I sometimes leave people behind or make them feel unheard.
Christina: Yah well, you know, I've received that feedback before, but honestly I just get frustrated when people don't participate in the conversation or express what they think, and then complain, you know, about what's happening.
Stacey: That makes sense and I completely relate to your frustration. My guess is that more introverted types who aren't as comfortable expressing their ideas until they've had time to consider and process all the possibilities might feel like we aren't giving them the opportunity to participate. I agree, sometimes we do have to move fast but we have members of our team who do have a lot to share and I think we need to be conscious of finding a balance between our different styles. Ours where we kind of putting it out there and rework it and theirs where they want to rework it first and put it out in a more perfected form.
Christina: Okay. So what I think I'm hearing, you're telling me that I'm being rude and insensitive?
Stacey: Oh! Honestly I don't feel that you're being rude and insensitive, because I know how much you care about the projects that we're working on and I've seen you extend yourself to our colleagues when they come to you for guidance. So I apologize if that's the dominate factor that's coming across. What I want to communicate is that I'm concerned that if people don't feel comfortable asking for help and clarification, or the more time that they need, that they're going to be left feeling as if they and their ideas aren't important. And that's not the best outcome for what we want to achieve and the team dynamic. So how do you feel about that?
Christina: Well, you know it's feedback that I've received before. And I guess I can just sit back and not say anything at the meetings.
Stacey: Well, I certainly don't want you to go to the opposite extreme because you do have a lot of value to contribute and we benefit from your ideas and energy, but I also don't want to miss out on leveraging other people's ideas. So it would be interesting to see what would happen if you altered your pacing a bit maybe reigned in your breadth of ideas so that we can spend a little more time to go a little deeper on the agenda. So what if you would write down ideas that are sparked through the discussion at Monday's meeting and then we can meet again on Tuesday to discuss and then we can work it out together and bring it to a future meeting?
Christina: Alright. Well, I guess I can do that.
Stacey: Super because what we're trying to do here is find the best balance and it might take a little bit of time – as change always does. But I think you might even find that it makes your job a little easier as you won't have to feel like you're doing all of the heavy lifting or carry the burden. And your colleagues won't feel so overwhelmed by energy and ideas that's coming at them too fast. So I just really appreciate your willingness to work on this with me.
Christina: Well, thank you. I appreciate the conversation.
Stacey: I'm glad. And I'm curious before we leave if you want to take a moment to tell me about the status of the database project?
So I end that conversation, now that the scene is over, with a productive, constructive conversation about something else so it doesn't leave the employee with walking out of the office feeling that they've been reigned in or punished in some way. But we can talk about a project that they're actively working on and moving forward full steam ahead. And in the midst of that conversation, at the point when the employee expressed the feelings that they were being labeled as rude and insensitive, that was in direct contrast to my outcome as a manager, so I had to address it immediately than and there in the moment. And I was able to do that because I was very conscious of what my intention was so it was right there at my finger tips to call back and champion the employee's value.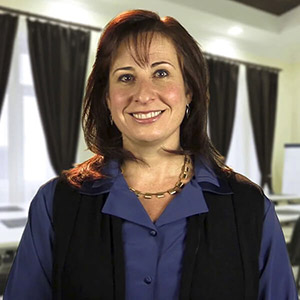 Instructor:
Stacey Zackin
If Stacey were a Super Hero, she'd be The Status Quo Buster. With 15+ years of experience in human behavior, management, and entertainment, Stacey merges psychology, strategy, and imagination to...
Stacey's Full Bio
HR Courses
Human Resources Training Programs
Self-paced HR Courses
The following HR courses are self-paced (asynchronous), and qualify for both SHRM and HRCI recertification credits. These courses are included in the HR Recertification Subscription.