Lesson Content
Christina: So at the end of the course, you list a bunch of obstacles to having a Dynamic Dialogue. Which one do you think is the most prevalent and why?
Stacey: That's a hard one….I guess at the foundation of all Dynamic Dialogues is having and communicating a clear intention. So much of our confusion, misunderstanding, and dysfunction comes from not consciously identifying the root cause of an issue or understanding the desired outcome. Paradoxically having clear expectations positions you better to effectively respond when things don't go as expected. There's a lot of times when there's conflict and if you get at the root of the conversation and the issue, people are agreeing. They're agreeing on the outcome they want to some effect so finding that again, the mutual purpose, clarifying the ultimate intention, it creates a safe space for people to communicate. You have the benefit of the doubt of the other person and just a general sense of respect moving forward.
Christina: Great. Fantastic. Very well said. Thank you so much, Stacey. This has been great additional information, additional insight which we all really, really appreciate, with the examples, and all the pictures now that I have of some of these conversations and how to handle them better. In a more positive, optimistic way. So thank you for every answer that you've had. This certainly has been a Dynamic Dialogue!
Stacey: Thank you.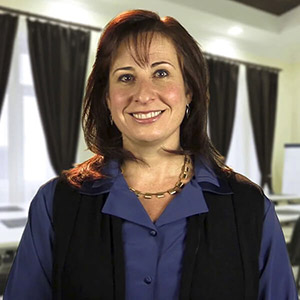 Instructor:
Stacey Zackin
If Stacey were a Super Hero, she'd be The Status Quo Buster. With 15+ years of experience in human behavior, management, and entertainment, Stacey merges psychology, strategy, and imagination to...
Stacey's Full Bio
HR Courses
Human Resources Training Programs
Self-paced HR Courses
The following HR courses are self-paced (asynchronous), and qualify for both SHRM and HRCI recertification credits. These courses are included in the HR Recertification Subscription.