Lesson:
The Chaordic Path: Harmony vs. Chaos
Course: Dynamic Dialogues
Module: Goals & Outcomes
Lesson Type: Video
Lesson Duration: 0:58
Lesson Content
Earlier we spoke about the spectrum for harmony to crisis. Another term for that path is Chaordic, which represents the energy that can come out of messiness of relationships. On one side is Chaos, on the other is Control, and the more balanced space in the middle is that of Order. If things are in full-fledge chaos, emotions are high, survival mode has been activated, and aggressive impersonal behavior dominates.
In an environment of control, status-quo is maintained, and disruption is not tolerated, and thus new discoveries are limited. Here too aggressive impersonal behavior dominates.
In an environment where people recognize the natural order of life and business, where, like in nature and psychology, things are nonlinear, complex, and perse - then people and systems remain flexible enough to find new connections, develop alternate solutions, and utilize the dynamic energy that is created when opposing forces come together for a mutual purpose.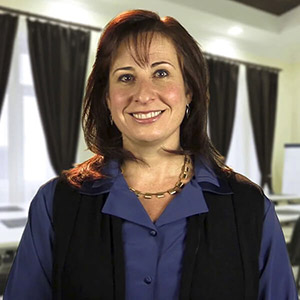 Instructor:
Stacey Zackin
If Stacey were a Super Hero, she'd be The Status Quo Buster. With 15+ years of experience in human behavior, management, and entertainment, Stacey merges psychology, strategy, and imagination to...
Stacey's Full Bio
HR Courses
Human Resources Training Programs
Self-paced HR Courses
The following HR courses are self-paced (asynchronous), and qualify for both SHRM and HRCI recertification credits. These courses are included in the HR Recertification Subscription.