Course: Dynamic Dialogues
Module: Communication & Conflicts
Lesson Type: Video
Lesson Duration: 0:46
Lesson Content
Conflict can be caused by many different things, in the organizational world as I've experienced it, the majority of the time conflict stems from, Politics, Personality, Performance, and Behavior.
Politics is generally due to ideology, different perspectives on the appropriateness and effectiveness of policies, procedures, systems, and structures. When dealing with organizational functioning, they are less likely to trigger emotional responses…although when dealing with employee attendance, recognition, and remuneration, such issues can be very personal.
Confronting personality, performance, and behavior is always personal and thus awareness and sensitivity are key. It is crucial that the intention of the dialogue and the desire for mutual satisfaction are clear throughout the communication cycle.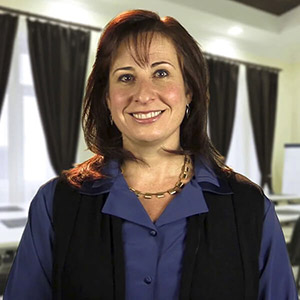 Instructor:
Stacey Zackin
If Stacey were a Super Hero, she'd be The Status Quo Buster. With 15+ years of experience in human behavior, management, and entertainment, Stacey merges psychology, strategy, and imagination to...
Stacey's Full Bio
HR Courses
Human Resources Training Programs
Self-paced HR Courses
The following HR courses are self-paced (asynchronous), and qualify for both SHRM and HRCI recertification credits. These courses are included in the HR Recertification Subscription.