Lesson:
Honoring Emotions
Lesson Content
Christina: While discussing Mutual Purpose, you warn us about ignoring and belittling someone's emotions. So how can we, as HR professionals, take steps to ensure we don't ignore or belittle someone's emotions?
Stacey: Another great question and maybe the most important. For this I want to suggest that we set aside The Golden Rule - which is treat people the way YOU want to be treated and replace it with what I, and Dale Carnegie call, The Platinum Rule – treating people the way THEY want to be treated. Everyone is different, we want different things in different situations and we interpret things based on our complex histories and beliefs. We assign significant meaning to things other people barely take note of and ignore things that are incredibly important to others. So when someone is upset by something, even if you think their reaction is silly, immature, or inappropriate – to get the outcome you want, you need to honor their emotions. You can't just say, well that shouldn't bother them, they should do this, or it isn't important for them to know this or to get involved. For them it is important. And if it is important to the people you're working with, it needs to be important to you if you want to have productive, mutual and dynamic relationships. It's like that old adage, not to judge people until you've walked a mile in their shoes. And if you can't figure out what their shoes feel like, use a Dynamic Dialogue to ask. That being said, if their interpretation and reaction of the situation is harmful to the team and the outcomes you want, you have to find a way to shift it. Acknowledge it, honor it, and in some way respectfully say they have to be able to move on and achieve the goal that are, you know, on the table.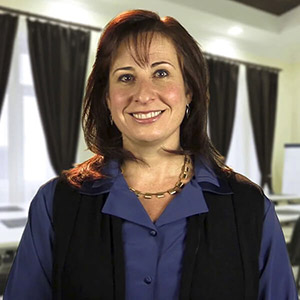 Instructor:
Stacey Zackin
If Stacey were a Super Hero, she'd be The Status Quo Buster. With 15+ years of experience in human behavior, management, and entertainment, Stacey merges psychology, strategy, and imagination to...
Stacey's Full Bio
HR Courses
Human Resources Training Programs
Self-paced HR Courses
The following HR courses are self-paced (asynchronous), and qualify for both SHRM and HRCI recertification credits. These courses are included in the HR Recertification Subscription.