Format: Self-Paced
Course Duration: 1 hrs 3 mins
SHRM Professional Development Credits: 1.0
HRCI General Recertification Credits: 1.0
Certificate of Completion


Artificial Intelligence. The phrase typically brings to mind popular characters from Hollywood films, however the reality is that we are already using AI in our everyday lives. Just about every smart device, app, and internet-connected service is using some form of AI to make your life or work a little bit easier or more efficient.
Artificial Intelligence for the HR Professional has been developed to prepare you for the ways in which the AI revolution is going to impact not only your business, but the world. Organizations will shift from thinking about their workforce in terms of jobs to evaluating the assignment of tasks. Some tasks will be best handled by people, while others will be better performed by AI. This course will prepare you with a high-level understanding of those decisions so that you can be best-positioned to influence the future of AI within your workplace.
In the course, we'll dive into specific HR functions expected to be reshaped by Artificial Intelligence over the coming years, including:
Analytics and Metrics
Time, Attendance, and Security
Talent Acquisition
Training and Development
The rapid evolution of technology is going to bring many challenges to the business community. HR will be elevated into more of a leadership role than ever before and it is critical that you are well informed about the issues of the day, especially the way that AI will impact your workforce.
Note: The information in this course should be used as a guide. Always check with your IT department before implementing any changes to ensure it aligns with their directives and remains compliant with appropriate laws.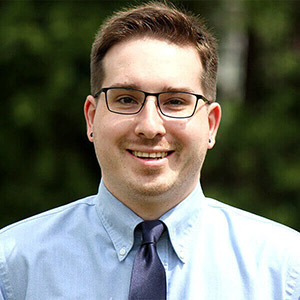 Instructor:
Michael Wilson
Michael Wilson works with small businesses to build and protect their brands online. He is an IT Generalist whose primary services include: Web Design & Development, Cybersecurity Consulting & Training,...
Michael's Full Bio
HR Courses
Human Resources Training Programs
Self-paced HR Courses
The following HR courses are self-paced (asynchronous), and qualify for both SHRM and HRCI recertification credits. These courses are included in the HR Recertification Subscription.