Lesson:
The Concept of Radical Candor
Course: Dynamic Dialogues
Module: Emotional Intelligence & Feedback
Lesson Type: Video
Lesson Duration: 2:34
Lesson Content
When I worked in outplacement and I asked participants in my career development workshops what they wanted in their new job, after discussing the extrinsic elements such as job tasks, level of responsibility, type of company, and salary, they said they wanted feedback. But not the type of feedback I first assumed they were talking about, which was positive acknowledgment, the occasional pat on the back for a job well done, which of course is desirable and necessary; they were referring to constructive feedback. The type of input and engagement where you feel that your supervisor and the organization as a whole is aware of, understands, and is invested in the work you are doing; and more importantly your potential to develop your skills and contribute even more.
Kim Scott, co-founder of Candor, Inc., has worked at Google and now consults with Twitter among other high-profile employee friendly companies. Scott prefers to use the term Guidance. She believes that "The single most important thing a boss can do, is focus on guidance: giving it, receiving it, and encouraging it. Guidance, which is fundamentally just praise and criticism, is usually called feedback, but feedback has developed a negative connotation where as guidance is something we long for."
Scott also coined the phrase Radical Candor ™ to describe a combination of caring personally and challenging directly. Meaning that you care about people enough that you are willing to say something to upset them if it is in their best interest. A simple and real-life example is pointing out when someone has a piece of lettuce right here, it is uncomfortable to point it out and might be embarrassing to the person with the issue, but much less important than ignoring it and allowing them to go give a presentation with a wilted piece of lunch stuck in their teeth.
This is the same thing when someone is not showing up to their fullest potential, or made a mistake that needs to be repaired. Scott states that feedback in the form of Radical Candor is humble, helpful, immediate, delivered in-person in private if its criticism and in public if its praise.
Radical Candor usurps your mother's instruction that "if you don't have anything nice to say, don't say anything." For it is nice and inspiring to offer guidance, help people develop (personally and professionally), make them feel as if their impact is significant, and let them know that they can trust you in good times and in bad because you have their back. Utilizing radical candor makes a dialogue dynamic, and engaging in dynamic dialogue fosters an environment where people are open and appreciative of radical candor.
Radical candor is dynamic and generative and will be discussed further as we wander through a dialogue model known as four fields of conversation.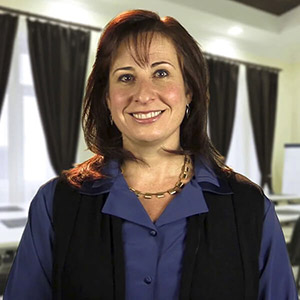 Instructor:
Stacey Zackin
If Stacey were a Super Hero, she'd be The Status Quo Buster. With 15+ years of experience in human behavior, management, and entertainment, Stacey merges psychology, strategy, and imagination to...
Stacey's Full Bio
HR Courses
Human Resources Training Programs
Self-paced HR Courses
The following HR courses are self-paced (asynchronous), and qualify for both SHRM and HRCI recertification credits. These courses are included in the HR Recertification Subscription.