Course:
Coaching for HR Professionals
Format: Self-Paced
Course Duration: 1 hrs 2 mins
SHRM Professional Development Credits: 1
HRCI General Recertification Credits: 1
Certificate of Completion


In Human Resources, talent development is often relegated to a crisis model, being called in when there is a serious issue. When the HR professional takes a coaching approach, they can focus on positively building the employee's strengths rather than critically addressing weaknesses.
In this course, Stacey Zackin shares how to both empower employees, and provide a more rewarding experience for you as a coach. After taking this course you will have gained new insights, attitudes, and tools that will help you more effectively influence positive change, by not only successfully coaching individual colleagues, but also being able to generate a coaching culture throughout your organization.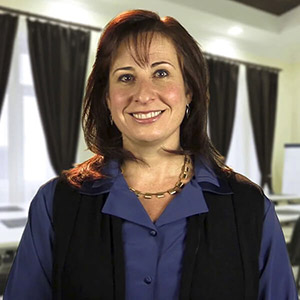 Instructor:
Stacey Zackin
If Stacey were a Super Hero, she'd be The Status Quo Buster. With 15+ years of experience in human behavior, management, and entertainment, Stacey merges psychology, strategy, and imagination to...
Stacey's Full Bio