Lesson:
Levels of Conflict
Course: Dynamic Dialogues
Module: Communication & Conflicts
Lesson Type: Video
Lesson Duration: 1:12
Lesson Content
An ideal culture is one of harmony, but it doesn't mean it is always harmonious…it is a healthy balance of challenges and resolutions, of appreciation and accountability, of collaboration and confrontation, and empathy and expression - all in service of a mutual purpose. When you don't feel comfortable to express yourself there is a level of tolerable discomfort.
Because it is tolerable, neither people (nor systems) are always motivated to intervene. At this point if you are focused on your individual and immediate desire to avoid confrontation, rather than prioritizing the needs of the relationship or organization, then you risk the occurrence of incidents that might serve to temporarily reveal symptoms of core issues, but don't lead to any long-term solutions or future evolutions.
Repetitive incidents lead to misunderstandings and misunderstandings lead to more incidents. If unattended the relationship or organization descends into a chronic level of tension that can lead to a dysfunctional crisis. If seen as not just an action but an attitude, dynamic dialogues serve to make the interruption of these negative paths and cycles more possible and productive and the players less resistant.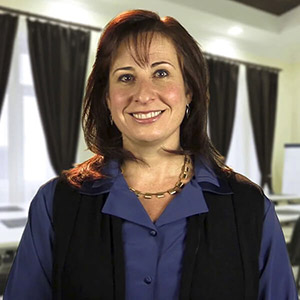 Instructor:
Stacey Zackin
If Stacey were a Super Hero, she'd be The Status Quo Buster. With 15+ years of experience in human behavior, management, and entertainment, Stacey merges psychology, strategy, and imagination to...
Stacey's Full Bio
HR Courses
Human Resources Training Programs
Self-paced HR Courses
The following HR courses are self-paced (asynchronous), and qualify for both SHRM and HRCI recertification credits. These courses are included in the HR Recertification Subscription.