Lesson:
Psychology, Biology & Emotions
Course: Dynamic Dialogues
Module: Setting The Foundation
Lesson Type: Video
Lesson Duration: 3:01
Lesson Content
My theories of human irrationality are not ones I developed, they come from the psychological studies of Sigmund Freud and Carl Jung, who asserted that the activities of the human psyche functioned mostly unconsciously, spontaneously (meaning not based in any predictable pattern of cause and effect), and autonomously, meaning not controlled by conscious logic, reason or will. It is for this reason that it helps to be aware that every dialogue consists of at least three participants, even if it is a conversation between only two people.
There is your side (player A), the other entity's side (player B) and then the third player which is the relationship between the two and what it needs in this situation or context. Sometimes the relationship requires confrontation and resolution, and sometimes it doesn't. Sometimes it needs what one of the other player's wants, and sometimes it has its own higher purpose or long-term objective. However, the relationship's needs are objective and factually based, something that can't be said for the other players who are emotional and as previously discussed, mostly motivated by unconscious material. As players in the communication game, we humans are also physical, which adds an additional level of complexity, as even if the conscious brain wants to react in one way, human physiology is ingrained with centuries of visceral instinct that initiates a different response.
Most of us are familiar with the concepts of fight or flight... the physiological responses to feeling threatened – we will either aggressively confront the threat or in an effort of self-preservation, run to avoid it. A third and natural possibility is to be frozen in fear because we are so far out of our comfort zone. This type of anxiety – whether physical or emotional – causes our body to become flooded with cortisol, known as the stress hormone cortisol clouds our ability to access rational thought, clear vision, and effective problem solving.
So, when you are attempting to have a difficult conversation and offer constructive criticism, if you don't first establish a sense of trust, safety, and general good will – the message you are attempting to deliver could very well be hijacked by defensiveness, aggression, avoidance, or an emotional breakdown of some sort.
That is why dynamic dialogues are based on a fourth option…one that starts with a clear intention of a win-win outcome that helps players 1 and 2 unite around the relationship and a mutual purpose. Rather than fight, flight, or freeze, one can beFriend the situation. Dynamic dialogues are about the players coming together in allegiance, not as adversaries.
Although coming from different perspectives it is best to explore opportunities for collaboration rather than just demanding compliance. Now, as an HR Professional your goal (and the ultimate need of the relationship or organization) might actually be compliance, but whenever possible, starting the conversation in a friendly manner seeking a viable solution is less likely to activate the other party's fight, flight, or freeze defense mechanisms.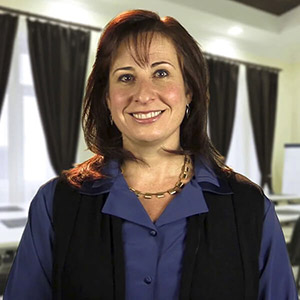 Instructor:
Stacey Zackin
If Stacey were a Super Hero, she'd be The Status Quo Buster. With 15+ years of experience in human behavior, management, and entertainment, Stacey merges psychology, strategy, and imagination to...
Stacey's Full Bio
HR Courses
Human Resources Training Programs
Self-paced HR Courses
The following HR courses are self-paced (asynchronous), and qualify for both SHRM and HRCI recertification credits. These courses are included in the HR Recertification Subscription.