Course: Dynamic Dialogues
Module: Skills & Techniques
Lesson Type: Video
Lesson Duration: 1:10
Lesson Content
The skills that prepare you to facilitate Dynamic Dialogues include Self-Awareness and Self-Management, which were introduced in the discussion on Emotional Intelligence.
Self-Awareness is the ability to tune into your own emotional state, know your strengths and weaknesses, and realize your internal resources.
Self-Management is the ability to control impulses and manage those internal resources.
Silence – is a manifestation of self-management and enables the other person the time and space to express themselves and the validation of being listened to, which brings us to the next skill of Listening which means listening to what is being said, the way it is being said, the meaning of what is being said to the speaker, as well as listening for what is not being said.
And this is where Curiosity and Inquiry come in. Ask questions about what the intention and impact were, what went well and how they would do things differently. By asking questions for deeper clarity and expansion rather than judging and evaluating what appears on the surface, you demonstrate Empathy, which as discussed, is a key aspect of building a relationship of trust and engagement that invites radical candor and dynamic dialogue.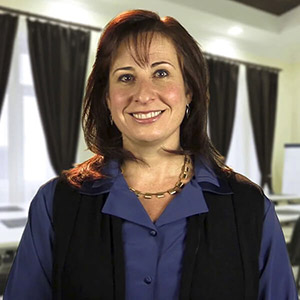 Instructor:
Stacey Zackin
If Stacey were a Super Hero, she'd be The Status Quo Buster. With 15+ years of experience in human behavior, management, and entertainment, Stacey merges psychology, strategy, and imagination to...
Stacey's Full Bio
HR Courses
Human Resources Training Programs
Self-paced HR Courses
The following HR courses are self-paced (asynchronous), and qualify for both SHRM and HRCI recertification credits. These courses are included in the HR Recertification Subscription.