Lesson:
Feedback Sandwich
Lesson Content
Christina: Regarding the goal of dynamic dialogues, when we give feedback, one popular technique, is to sandwich a negative comment in between two positive ones. Would you also recommend doing this? Or Is it better to discuss all the positive comments first followed up by the negatives?
Stacey: Well like everything else it is dependent on the situation. When possible you want to start with a positive so the person knows that you value them and then end with a positive so that they leave the conversation still believing that you value them. However, this requires both skill and sincerity because as you stated, people know this formula and can tell when it is being used on them. For example, after the last exchange where I escalated the conversation I was able to authentically communicate that it wasn't my intention to undermine his authority. That I understand how important it is that his staff respects him, but on occasion there are extenuating circumstances. Now I couldn't start with that because he wasn't willing to hear it.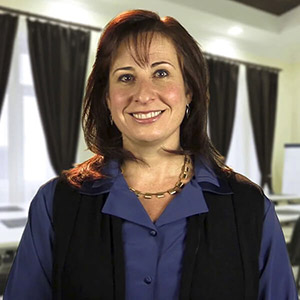 Instructor:
Stacey Zackin
If Stacey were a Super Hero, she'd be The Status Quo Buster. With 15+ years of experience in human behavior, management, and entertainment, Stacey merges psychology, strategy, and imagination to...
Stacey's Full Bio
HR Courses
Human Resources Training Programs
Self-paced HR Courses
The following HR courses are self-paced (asynchronous), and qualify for both SHRM and HRCI recertification credits. These courses are included in the HR Recertification Subscription.