Course: Dynamic Dialogues
Module: Skills & Techniques
Lesson Type: Video
Lesson Duration: 1:06
Lesson Content
Storytelling is phenomenally important and worthy of a course all its own. Stories show up on multiple planes in terms of our personal and professional relationships.
Stories make up the narrative we tell ourselves to put our experiences, observations, and perspectives into context, which, if our self-awareness and self-management skills aren't strong, can make it difficult for us to separate facts from subjective conclusions.
This happens in the communication cycle when we analyze and interpret information that has been transmitted, instantaneously and unconsciously we make up a story based on our perception of the truth. That story generates meaning, which inspires some sort of emotion, and it is often that subjective feeling from which we generate our response. One way to avoid these unconscious stories from taking hold is to consciously use stories and their emotional attachments to engage the listener and ensure that they understand not only the content of your message but the intention and values.
William Shakespeare said, "Nothing in this world is good or bad, but thinking makes it so." Not to rewrite Shakespeare, but I would contend that it is the feeling that prompts such judgments.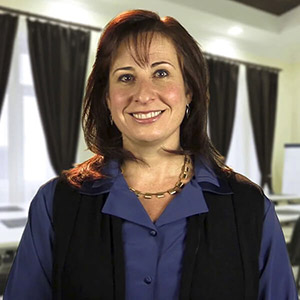 Instructor:
Stacey Zackin
If Stacey were a Super Hero, she'd be The Status Quo Buster. With 15+ years of experience in human behavior, management, and entertainment, Stacey merges psychology, strategy, and imagination to...
Stacey's Full Bio
HR Courses
Human Resources Training Programs
Self-paced HR Courses
The following HR courses are self-paced (asynchronous), and qualify for both SHRM and HRCI recertification credits. These courses are included in the HR Recertification Subscription.