Lesson:
The Conversation Challenge
Course: Dynamic Dialogues
Module: Four Fields of Conversation
Lesson Type: Video
Lesson Duration: 2:22
Lesson Content
Again, all of these concepts are well and good in theory, but it is up to you to put them into practice. And that requires practice. Your challenge is to select one idea and consciously implement it, reflect on its impact through inquiry, tweak it basedon what you are able to generate, and start the cycle again. Then, do the same process for other techniques, filling your toolbox with strategies to turn difficult conversations into dynamic dialogues. That being said, it all starts with having adynamic attitude and clear purpose that you can present in a way that is mutually beneficial to all parties…you, them, and the relationship or organization. Here are some questions you might want to ask yourself as you go through these processes.
What do I want for myself?
What do I want for others?
What do they want, need, and/or expect?
What don't I want? This could be stress, ongoing debate, criticism, drama, etc.
How do I recognize and self-manage when what I don't want shows up?
What is best for the relationships or organization?
How do I present my intention and purpose in a way that brings benefit to the other?
What approach or behavior will best get me the results I want?
Everything we have talked about so far, and will continue to do throughout the remainder of this course, is based on establishing a mutual purpose that starts with using that 10% of our conscious functioning to create a safe space for the 90% of unconscious material to be expressed. As the facilitator of dynamic dialogues, you need to be sensitive and strong, empathetic yet assertive enough so that emotional chaos does not dominate the dialogue and overshadow the legitimate conflict.
Take responsibility to know what you want, know what you don't want, be aware and responsive to the needs of the other parties involved, and demonstrate clarity and flexibility, confidence and humility, and personal caring and professional guidance.
In the next section we are going to quickly review some of the skills that will be helpful to include in our Dynamic Dialogue toolbox. Many of them are ones you already have on hand and this will be a good refresher to remind you to dust off the ones you haven't used in awhile. If you are curious to investigate these and other skills more deeply, please check out HR JetPack's Lesson on Coaching Skills.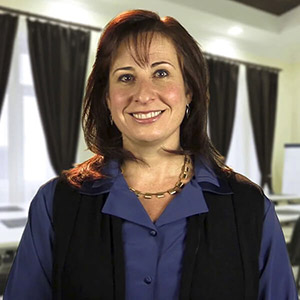 Instructor:
Stacey Zackin
If Stacey were a Super Hero, she'd be The Status Quo Buster. With 15+ years of experience in human behavior, management, and entertainment, Stacey merges psychology, strategy, and imagination to...
Stacey's Full Bio
HR Courses
Human Resources Training Programs
Self-paced HR Courses
The following HR courses are self-paced (asynchronous), and qualify for both SHRM and HRCI recertification credits. These courses are included in the HR Recertification Subscription.