Lesson:
The Communication Cycle
Course: Dynamic Dialogues
Module: Communication & Conflicts
Lesson Type: Video
Lesson Duration: 1:51
Lesson Content
There are a multitude of models for the communication cycle, today we are going to be looking at a basic 6 step process which:
Starts with the sender's reflection on the idea or problem that motivated the dialogue and their conscious intention for and desired outcome of the communication; and this is true for verbal and written exchanges.
The second is to create the context and environment for the dialog in which it will be delivered…which leads us to step 3.
The actual transmission from sender to receiver. Although there can be a disconnect in the first two steps if the sender does not do their due diligence in clarifying their aim and crafting their message, this is the first step where the receiver and all of their experience, expectations, and perceptions (conscious and unconscious) join the mix.
The Fourth step is the actual reception, where the receiver receives the content (and the context and tone in which they believe it was delivered), and like the game of telephone, it might or might not be what the sender originated in step 1.
In Step Five the receiver interprets the information and translates it into their own sense or capacity for comprehension.
Step Six is when the receiver responds, offering feedback to the sender, who then will start the cycle again as the dialogue continues back-and-forth. The difference is, there is less time and generally conscious awareness and ability on the part of the original sender to reflect on their original intent and be able to adapt and adjust their content to ensure that the right message is getting across.
This is where the fluidity and flexibility of dynamic dialogues come in. With the intention of evolving the conversation in a type of spiral upward toward a mutual purpose, you are less likely to spiral downward into intense cross purposes or just plateau in an endless loop where everybody gets dizzy.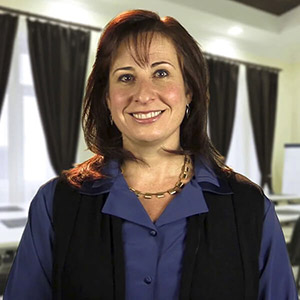 Instructor:
Stacey Zackin
If Stacey were a Super Hero, she'd be The Status Quo Buster. With 15+ years of experience in human behavior, management, and entertainment, Stacey merges psychology, strategy, and imagination to...
Stacey's Full Bio
HR Courses
Human Resources Training Programs
Self-paced HR Courses
The following HR courses are self-paced (asynchronous), and qualify for both SHRM and HRCI recertification credits. These courses are included in the HR Recertification Subscription.