Lesson:
Responding to Emotions & Aggression
Course: Dynamic Dialogues
Module: Emotional Intelligence & Feedback
Lesson Type: Video
Lesson Duration: 1:19
Lesson Content
When dealing with someone who is taking an emotional or aggressive tactic it's important to give them the time and space to express themselves. Don't interrupt or try to appease; listening quietly is a way to build trust by making them feel heard without judgment, gives them the opportunity to vent and diffuse some of the tension and emotional intensity that they have been building up, and allows you to maintain focus on your initial intention and desired outcome.
When appropriate, ask questions in response to what they said. If you move forward with your own agenda you will interrupt the flow of a healthy communication cycle and fail to establish the trust and reciprocity required for a dynamic dialogue. Also, by asking questions related to your intention and outcome you demonstrate openness, curiosity, and sensitivity to their wants while staying focused on the need of the relationship, which is to serve your mutual purpose.
Asking questions is also a way of doing additional research that extends beyond your personal observations or the second-hand reports you've received about whatever issues you are addressing. Curiosity is a great antidote to judgment, however, sometimes it is your job as an HR professional or even ethical obligation to extend judgment and offer feedback and guidance. And this is where you need to find the appropriate balance between empathy and assertiveness.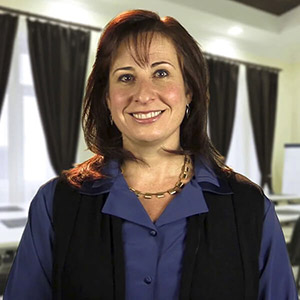 Instructor:
Stacey Zackin
If Stacey were a Super Hero, she'd be The Status Quo Buster. With 15+ years of experience in human behavior, management, and entertainment, Stacey merges psychology, strategy, and imagination to...
Stacey's Full Bio
HR Courses
Human Resources Training Programs
Self-paced HR Courses
The following HR courses are self-paced (asynchronous), and qualify for both SHRM and HRCI recertification credits. These courses are included in the HR Recertification Subscription.