Course: Dynamic Dialogues
Module: Goals & Outcomes
Lesson Type: Video
Lesson Duration: 1:05
Lesson Content
We've talked a lot about Mutual Purpose throughout this course and before we conclude, let's take another closer look.
As an HR Professional, you have to ensure that everything in the Now is functioning well. That daily tasks are being done in the most effective way.
You also need to tend to Intermediate Goals, the actions and milestones required for the success of future Long-range Goals and big picture vision.
When communicating with an individual or a team, it is important that they see where they fit in and how and why their impact is important. The key to most of our professional motivation and effectiveness is our personal values. It is those values which manifest themselves as emotions. If they are being honored, respected, and engaged then we are driven to contribute, open to guidance even if it is in the form of radical candor, and willing to risk making mistakes for the sake of growth and innovation.
If those values are ignored or belittled, then we disengage from the process, are unable to see or care about a mutual purpose, and not only stop contributing, but become an obstacle.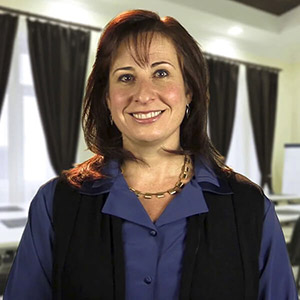 Instructor:
Stacey Zackin
If Stacey were a Super Hero, she'd be The Status Quo Buster. With 15+ years of experience in human behavior, management, and entertainment, Stacey merges psychology, strategy, and imagination to...
Stacey's Full Bio
HR Courses
Human Resources Training Programs
Self-paced HR Courses
The following HR courses are self-paced (asynchronous), and qualify for both SHRM and HRCI recertification credits. These courses are included in the HR Recertification Subscription.