Lesson:
Goals of Dynamic Dialogues
Course: Dynamic Dialogues
Module: Goals & Outcomes
Lesson Type: Video
Lesson Duration: 0:58
Lesson Content
The goal of Dynamic Dialogues is to create engaging, meaningful, and productive communication. This communication should encourage, integrate, and leverage varying perspectives, opposing opinions, and varying levels of conflict that are inevitable in any relationship. Although Dynamic Dialogues are meant to go further and deeper than the standard advice for giving and receiving feedback, those tips still apply.
When giving feedback you always want to comment on positives before addressing negatives; you want to be specific, clear and concrete; provide feedback in a timely fashion.
When receiving feedback it helps to stay positive, be open to guidance, and be clear on expectations and agreements moving forward. By adding the elements of self-awareness on both parties in the communication cycle and creating a safe space for emotions to be expressed and managed, a difficult conversation can be elevated to a dynamic discussion and the relationship – in purpose and function, can be strengthened.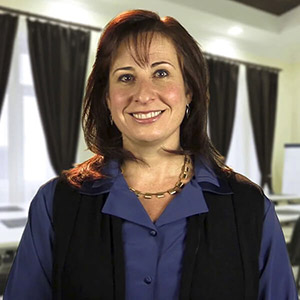 Instructor:
Stacey Zackin
If Stacey were a Super Hero, she'd be The Status Quo Buster. With 15+ years of experience in human behavior, management, and entertainment, Stacey merges psychology, strategy, and imagination to...
Stacey's Full Bio
HR Courses
Human Resources Training Programs
Self-paced HR Courses
The following HR courses are self-paced (asynchronous), and qualify for both SHRM and HRCI recertification credits. These courses are included in the HR Recertification Subscription.