Lesson Content
Keeping in mind that a lot of what shows up in professional environments is personal psychology, all you can do is to consciously reflect about what your intention is, how it aligns or conflicts with the intention of others, and how to bring order to the disparity in a way that allows the relationship to get what it needs. This can take more time and require more emotional space but you will make up that time and close the gap that invites future conflicts. In the long-run everyone will be much more invested in the process and supportive of each other.
Kim Scott said that, "Criticizing your employees when they screw up is not just your job, it's actually your moral obligation." When faced with a conflict that you need to resolve, I suggest, rather than planning for a difficult conversation, you prepare for a dynamic dialogue. And if you are faced with a person who doesn't want to or is unable to work towards a mutual purpose, then do what you need to do to give the relationship what it needs…even if that is closure.
Thank you for watching and letting HR Jetpack remind you that the work you do is dynamic. Check out our library of resources created specifically with you in mind for continuing to learn, grow, and provide increasing value to your organizations.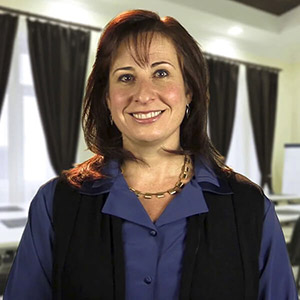 Instructor:
Stacey Zackin
If Stacey were a Super Hero, she'd be The Status Quo Buster. With 15+ years of experience in human behavior, management, and entertainment, Stacey merges psychology, strategy, and imagination to...
Stacey's Full Bio
HR Courses
Human Resources Training Programs
Self-paced HR Courses
The following HR courses are self-paced (asynchronous), and qualify for both SHRM and HRCI recertification credits. These courses are included in the HR Recertification Subscription.