Lesson:
Constructive Problem Solving
Lesson Content
Christina: A dynamic dialogue may also include the Constructive Problem Solving technique that you discussed. Can you tell us a little bit more about that?
Stacey: Absolutely. Constructive Problem Solving is just what it sounds like, seeking out a solution in a productive and positive way without insulting or blaming the other. It involves the sincere desire to listen to each other and create a mutually beneficial structure for success. And this is at the heart of Dynamic Dialogues. It's taking a difficult or messy situation and cleaning it up to lead a positive, productive and mutually beneficial direction. When I was a supervisor, I had a poster in my office that looked like a highway construction zone sign and it read, "Constructive Problem Solving Zone – Fines Doubled for Blaming Behavior." So it sounds cheesy but it did set a tone and an expectation.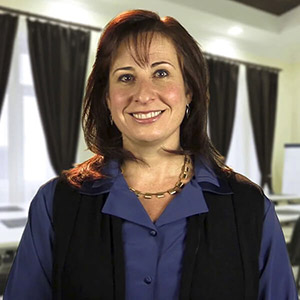 Instructor:
Stacey Zackin
If Stacey were a Super Hero, she'd be The Status Quo Buster. With 15+ years of experience in human behavior, management, and entertainment, Stacey merges psychology, strategy, and imagination to...
Stacey's Full Bio
HR Courses
Human Resources Training Programs
Self-paced HR Courses
The following HR courses are self-paced (asynchronous), and qualify for both SHRM and HRCI recertification credits. These courses are included in the HR Recertification Subscription.