Lesson:
Emotional Intelligence
Lesson Content
Christina: You discuss the importance of knowing where a person is on the spectrum of EQ, Emotional Intelligence. So what are some ways to figure this out? And once you know where they are on the spectrum, what do we do with this information?
Stacey: That is a very good and difficult question. There are many different types of assessments to identify where someone might fall on the scale, of course how accurate they are is debatable, especially since as I mentioned in the presentation, we are psychological beings and our responses to situations and people are influenced by so many different factors and contexts. But speaking in general terms, if you yourself are high in emotional intelligence meaning you are sensitive to your strengths and weaknesses, your impact on others, and more in-tuned with how people are receiving information and responding then you'll be better equipped to evaluate where others fall on the spectrum of self-awareness, self-management, relationship management, and social awareness which are the four categories of emotional intelligence.
So people with high EQ are empathetic and sensitive to others, they'll most likely show up as more generous and thoughtful with their time and judgment and thus more eager and able to build productive relationships. They'll be more receptive to feedback, more open to growing and developing. We see them as forward thinkers who learn from but don't dwell on the past. And they'll focus on the positive and are able to establish a sense of balance and boundaries. Again, that's context dependent. Even people who are so strong in emotional intelligence or enlightened in the area of personal development. If they feel attacked, if they feel that they're being held accountable to standards different from somebody else, they're going to get defensive and their walls are going to go up. Now someone with low EQ, they're going to show up as less clear and confident in their strengths and weaknesses, less aware of the impact that they have on others, and they might even seem to not care about their impact and they probably will be less capable of flexibility and adaptability. So if you get stuck in a less than Dynamic Dialogue with someone who lacks self-awareness and openness, this is where determining the outcome of your conversation is even more important. Is the goal to help them expand their perspective or will it be more effective to just get them to understand what needs to be done and what's expected of them?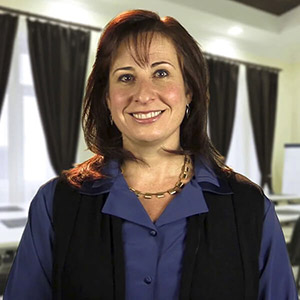 Instructor:
Stacey Zackin
If Stacey were a Super Hero, she'd be The Status Quo Buster. With 15+ years of experience in human behavior, management, and entertainment, Stacey merges psychology, strategy, and imagination to...
Stacey's Full Bio
HR Courses
Human Resources Training Programs
Self-paced HR Courses
The following HR courses are self-paced (asynchronous), and qualify for both SHRM and HRCI recertification credits. These courses are included in the HR Recertification Subscription.