Lesson:
Why Dynamic Dialogue?
Course: Dynamic Dialogues
Module: Setting The Foundation
Lesson Type: Video
Lesson Duration: 0:58
Lesson Content
One strategy is to start with, set the tone for, and establish an environment that fosters Dynamic Dialogues. To be dynamic, something must be active, have a fluidness to it, involve an energy that produces change or progress. The opposite of dynamic is static, which is the antithesis of effective communication - the cycle of which will be the topic of our next section.
In the meantime remember that:
Communication is challenging because individuals and systems are imperfect, and despite how much rational thought and concrete processes we put in place, the human factor is emotional and unpredictable.
Secondly, effective communication, much like common sense, is not that common. We have come to normalize and thus expect dysfunction, aggression, and opposition.
But, adopting the attitude and learning the skills of Dynamic Dialogue can help us establish and sustain functional relationships, assertive but friendly communication, and collaborative efforts to achieve a shared mission and mutual purpose.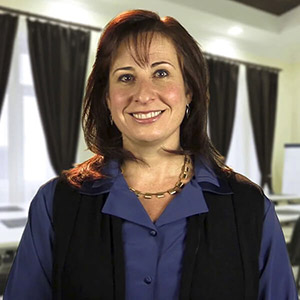 Instructor:
Stacey Zackin
If Stacey were a Super Hero, she'd be The Status Quo Buster. With 15+ years of experience in human behavior, management, and entertainment, Stacey merges psychology, strategy, and imagination to...
Stacey's Full Bio
HR Courses
Human Resources Training Programs
Self-paced HR Courses
The following HR courses are self-paced (asynchronous), and qualify for both SHRM and HRCI recertification credits. These courses are included in the HR Recertification Subscription.