Lesson:
Conflict Management Styles
Course: Dynamic Dialogues
Module: Communication & Conflicts
Lesson Type: Video
Lesson Duration: 1:23
Lesson Content
When responding to conflict there are four general styles, two passive and two active.
In the passive category there is Denial, when you don't even recognize that an issue exists and Avoidance, where you recognize that there is discomfort, misunderstanding, tension or conflict, but choose not to take action.
In the active category the options include Aggressive Confrontation, which is generally a "For me to win, someone must lose" approach that consists of blaming, criticizing and belittling.
Then there is the technique of Constructive Problem Solving, which is where Dynamic Dialogues belong. Now this breakdown is taught in any fundamental management class and yet, when enmeshed in a challenging situation, or even a situation that is relatively comfortable, we forget or are unable to step back, reflect, and consciously acknowledge what approach we want to take and what might trigger us to adopt a tactic that might sabotage our desired outcome.
That is why self-management is so important in conflict management, so that our interactions with others can be constructive, dynamic, and based on a mutual purpose with a win-win agenda.
In our next section we will explore how awareness of our own emotional intelligence will help to effectively engage others (both their emotional and intellectual sides), in dynamic dialogues and help establish positive relationships that allows for empathetic interactions, assertive feedback, and radical candor™.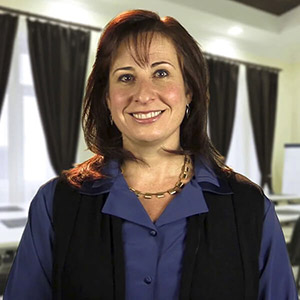 Instructor:
Stacey Zackin
If Stacey were a Super Hero, she'd be The Status Quo Buster. With 15+ years of experience in human behavior, management, and entertainment, Stacey merges psychology, strategy, and imagination to...
Stacey's Full Bio
HR Courses
Human Resources Training Programs
Self-paced HR Courses
The following HR courses are self-paced (asynchronous), and qualify for both SHRM and HRCI recertification credits. These courses are included in the HR Recertification Subscription.