Lesson:
HR's Role Overview
Module: Setting The Foundation
Lesson Type: Video
Lesson Duration: 2:26
Lesson Content
First, your role is to oversee and guide the process. You are an advisor. You should provide tools and resources like a performance appraisal system or a development planning program. You could even create a supervisor training on how to coach an employee.
Next, you need to take action for developing a culture of continuous feedback and collaboration. You'll want to take on the role of coach and openly demonstrate effective methods of giving and receiving feedback. On a side note, if you have direct reports, you need to practice what you preach. As HR we have a tendency to guide and support others while forsaking our own needs. You must be the example!
In terms of supporting your management team:
I recommend setting up monthly team meetings with supervisors. In the past, when I held these meetings, I'd send out a meeting request and gather the management team together. Typically I'd include an agenda. I'd start by addressing current issues in the business, maybe add a financial update, move on to review performance management guidelines almost like a mini-training and I found it especially effective to set up a role play situation every once in awhile in which you are the employee and the manager has to give you the feedback. I also found including a roundtable discussion helpful. Meetings of this nature serve as an opportunity to refresh your managers on how to support a culture of continuous feedback.
Another idea, send weekly communications or tips specifically to supervisors and ones to employees.
I also strongly recommend you encourage supervisors to block time on their calendars each week. They should use this time to reflect on their employee's development and progress. One way to ensure this happens is by sending weekly reminders. You may need to make it a meeting request to give them an easy way to block the time out on their calendar.
In summary, as we move forward with the course content, I'll reiterate and highlight what you can do to prepare and support your employees.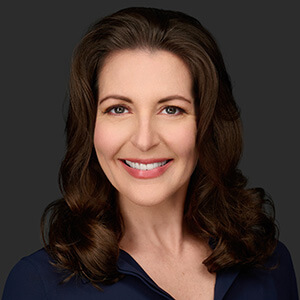 Instructor:
Christina Danforth
Christina A. Danforth, SHRM-SCP & SPHR, launched HR Jetpack in 2016 to support the development and professional growth of her fellow HR colleagues. She started her HR career in 2002....
Christina's Full Bio
HR Courses
Human Resources Training Programs
Self-paced HR Courses
The following HR courses are self-paced (asynchronous), and qualify for both SHRM and HRCI recertification credits. These courses are included in the HR Recertification Subscription.