Lesson:
Where does Performance Management fit into the Employment Cycle?
Module: Setting The Foundation
Lesson Type: Video
Lesson Duration: 6:53
Lesson Content
Where does Performance Management fit into the employment cycle?
First, let's do a quick review of the cycle and HRs role in supporting it. During phase 1, recruit, HR works closely with hiring managers to find and hire the right person. It could include pre-screening and testing candidates as well as the orientation of the employee into the organization.
Next, phase 2 develop. Following the first few months, the employee and manager should focus on goal setting and building skills. Part of a manager's job is to coach an employee and HR may play a significant role in this process.
On to Phase 3, Perform. Human Resources is responsible for helping manage the performance of an organization's employees.
This brings me to phase 4, Reward. HR is very much involved with researching and developing attractive compensation and benefits.
And the final phase is Transition. HR's role may vary a bit depending on whether the employee is completely leaving the organization or transitioning into a new position. HR must collaborate with management on a number of actions to ensure a smooth transition process which completes the employment cycle.
Performance Management includes phases 2, 3 and 4 of this cycle! Develop, Perform and Reward.
If you were to do a quick search there are a number of resources that label an annual review process as a performance management process. Beware! Many of these resources don't differentiate between the two.
In fact, a common mistake is thinking of the Performance Management process as JUST an employee annual review. Unfortunately, in many organizations Performance Management is still considered a one time event and a check-the-box exercise with no follow up actions. This can cause dissatisfaction and frustration with the process. Let's review some data…The Corporate Executive Board, a U.S. based firm released several concerning statistics:
90% of HR professionals don't believe their companies' performance reviews provide accurate information.
95% of managers aren't satisfied with their organization's performance management process.
66% of employees say the performance review process interferes with their productivity.
In a public Deloitte survey, more than half the executives (58%) believed that their current performance management process didn't drive employee engagement nor higher performance.
That's a great deal of discontent. This is why you, as the HR professional, have to help your management team get it right!
Which brings me back to the employment cycle. Tie the performance management process to it. It should never be a one-time event, a one-time conversation between manager and employee. It is so important for you as an HR Professional to ensure management is not treating the process as only an annual occurrence.
What are the essential elements of a successful performance management program in relation to Develop, Perform and Reward?
During my time as the Performance Feedback process manager, I identified several components to keep in mind…
The first two are associated with on going communication.
Clarify job expectations and goals. Ensure your managers have defined this criteria.
Feedback! I'll talk more about this in a future section.
It's important your workforce has a means to document job expectations and feedback. I'm not saying you need to document everything but it's important to keep a record.
Let's take a moment to highlight a couple of these key components for a solid Performance Management process.
The first component is Goal Management or performance criteria – what is the employee expected to achieve or required to do each day? Are there results he/she needs to work towards on a weekly or monthly basis? Outlining job responsibilities and goals is so important for employee commitment, their satisfaction in your workplace and building a strong relationship with management. I've developed an entire section for this topic.
Secondly, remember, what I mentioned in a previous lesson? I'm clearly passionate it…feedback!
There are several types of feedback worth noting which may be given in a formal or informal manner:
The first is developmental. A big part of the Performance Management process is to develop an employee's skills and competencies. It could be given or received in a positive or negative manner.
Remember, a manager should be taking the time to understand the employee's abilities. What do they do well? What needs improvement?
The next is coaching. Generally, this would be a positive type of feedback. It also overlaps with development. However, I've decided it really warrants its own category. Coaching is a special skill set you'll need to develop as an HR professional and help your managers develop as leaders. I'll also talk briefly about mentoring. There is a difference between coaching and mentoring.
Probably everybody's favorite and some believe the easiest type of feedback to give is recognition.
And lastly, constructive criticism. Probably the least favorite type of feedback to give. Usually in an effort to change someone's behavior or improve it.
Before we go into further detail on Goal Management and Feedback, let's take a look at the formal performance management systems.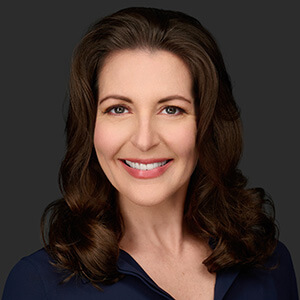 Instructor:
Christina Danforth
Christina A. Danforth, SHRM-SCP & SPHR, launched HR Jetpack in 2016 to support the development and professional growth of her fellow HR colleagues. She started her HR career in 2002....
Christina's Full Bio
HR Courses
Human Resources Training Programs
Self-paced HR Courses
The following HR courses are self-paced (asynchronous), and qualify for both SHRM and HRCI recertification credits. These courses are included in the HR Recertification Subscription.