Lesson:
Development and revision of goals
Module: Goal Management
Lesson Type: Video
Lesson Duration: 4:32
Lesson Content
Goal setting theory was developed in 1968 when Edwin A. Locke published his article Toward a Theory of Task Motivation and Incentives stating employees are motivated by clear goals and appropriate feedback.
Locke went on to say that working toward a goal provided a major source of motivation to actually reach it which, in turn, improved performance. This has certainly been a significant influence on our primary method for developing goals today.
Let's start at the top! Typically the leadership team will convene to develop a business plan along with a definition for success. What are the financial results you wish to obtain? What type of customer base do you want to develop? Number of sales? Number of widgets you want to produce? Once these high level goals are put it into place, managers must understand them for building their department's goals. When a department or team's objectives are ready, employees may begin to form their goals based on job responsibilities. Before I go on, I strongly recommend this is a joint activity meaning the employee will work with his/her manager to develop the goals.
Probably the most popular method for how best to write goals is captured in 5 letters S.M.A.R.T. This criteria used globally was first referenced in an issue of Management Review by George T. Doran. In November of 1981, he published a paper titled There's a SMART Way to Write Management's Goals and Objectives.
SMART is an easy-to-remember acronym for Specific, Measurable, Achievable, Relevant and Time-bound.
When setting objectives, relate them to the company's or department's overall strategies. If a manager is setting objectives for employee development, tie them to training needs for current job requirements, to development feedback, and to career goals.
Let's review an example.
A manager comes to you for help they want their employee to redesign the product line. Sounds very broad doesn't it?
Let's be more specific. Ask redesign what product line? Is it a specific product within the line? Is it a particular part of the product?
Is it measurable? You've determined it's a component of 1 product.
Is this achievable? Seems much more reasonable to redesign a component.
Ask the manager if it's relevant to the employee's job. Should the employee be developing a redesign or options for it?
And finally, when does it need to be completed?
Our final goal, Identify 3 options for redesigning component T of X product from XYZ product line by (fill in with a date).
A note of caution, I highly recommend reviewing and revising goals on at least a monthly basis. We cannot set it and forget it! In fact, I'm a huge proponent of making goal setting a daily activity. You can continue to drill higher level goals down into weekly and then daily action items. I've been doing it for years. Encourage your employees to ask themselves, what can I do every day to achieve this particular goal? And revision is important to keep your employees activities relevant and their focus on the right results.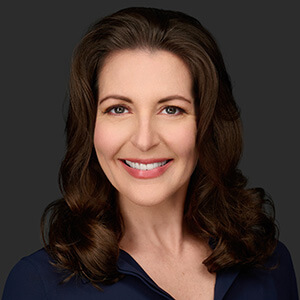 Instructor:
Christina Danforth
Christina A. Danforth, SHRM-SCP & SPHR, launched HR Jetpack in 2016 to support the development and professional growth of her fellow HR colleagues. She started her HR career in 2002....
Christina's Full Bio
HR Courses
Human Resources Training Programs
Self-paced HR Courses
The following HR courses are self-paced (asynchronous), and qualify for both SHRM and HRCI recertification credits. These courses are included in the HR Recertification Subscription.