Lesson:
Major HRIS providers with Performance Management Offering
Module: Human Resource Information System Review
Lesson Type: Video
Lesson Duration: 3:29
Lesson Content
HRIS vendors provide systems to help track and maintain different types of employee data. Providers will offer systems that could encompass several components like payroll, time and attendance, benefits administration, scheduling, performance appraisals and employee self-service just to name a few. I won't get into all the ways in which these vendors offer their services but I'll give you a short list of prominent players I'm most familiar with…
ADP – Automatic Data Processing typically supports medium to large companies. It offers a fully integrated HR and payroll system along with a global system for those companies with employees in multiple countries. ADP can bring its performance management and compensation systems together. They have locations around the world and are headquartered in New Jersey. Customers include IKEA and the National Surgical Hospitals.
Ceridian – Ceridian has provided HR and payroll software systems to 140,000 customers in over 50 countries. Their "Dayforce Human Capital Management" system integrates aspects of payroll and HR including the talent management component. Based in Minneapolis, MN, their customers include LL Bean and Aeropostale.
Kronos – They are another global company which supports organizations across a broad range of industries. Kronos provides a "workforce management" solution called Workforce Ready for small to mid-sized businesses and Workforce Central for medium to large enterprises. It encompasses a performance management solution. Headquartered in Chelmsford, MA, Kronos customers include retailer Puma and Aztec Shops, Limited.
Let's look at a few more you may already recognize…
Oracle – A US based firm out of Redwood Shores, CA. They offer a number of different business software solutions globally. Oracle Fusion is a fully integrated HR management system. It's updated every 3-6 months. Customers include Toshiba Medical Systems and Elizabeth Arden.
SAP – Yet another global provider. This company also has a fully integrated solution with a wide range of core HR and payroll functionality. Their product, SAP HCM, is built for global enterprises and they are based in Newtown Square, Pennsylvania. Power and automation technology group, ABB, and oil and gas company Statoil are a couple of their customers.
And finally, one more…
Workday – Their human capital management and payroll management systems are targeted towards businesses ranging from mid-sized to Fortune 50 enterprises. Workday HCM can be combined with Workday Payroll Management to form an integrated system. It's based in Pleasanton, CA with customers such as Yahoo! and Bank of America.
Remember this isn't an all inclusive list of providers. I've highlighted for you a handful of major players in the HRIS industry.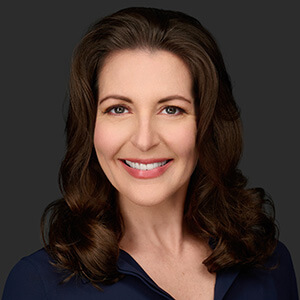 Instructor:
Christina Danforth
Christina A. Danforth, SHRM-SCP & SPHR, launched HR Jetpack in 2016 to support the development and professional growth of her fellow HR colleagues. She started her HR career in 2002....
Christina's Full Bio
HR Courses
Human Resources Training Programs
Self-paced HR Courses
The following HR courses are self-paced (asynchronous), and qualify for both SHRM and HRCI recertification credits. These courses are included in the HR Recertification Subscription.