Lesson:
Effective Feedback Defined
Module: Effective Feedback
Lesson Type: Video
Lesson Duration: 3:33
Lesson Content
According to the Merriam-Webster dictionary, Feedback has three separate definitions, which one sounds right to you when we reference it in relation to the performance management process?
a. an annoying and unwanted sound caused by signals being returned to an electronic sound system
b. something (such as information or electricity) that is returned to a machine, system, or process
c. helpful information or criticism that is given to someone to say what can be done to improve performance, product, etc.
You guessed it. c. We want the input we give our employees to be helpful in an effort to improve performance. However, if that feedback isn't "effective", it may seem like A, an annoying and unwanted sound.
What do you mean by effective feedback?
Giving effective feedback is more of an art, than a science but first, here are the essential factors that make it effective whether formal or informal:
First and most importantly, is being specific and actionable. For negative feedback, don't try to address multiple issues. For positive feedback, to tell an employee he or she has done a good job and the manager doesn't reference why or how makes the employee question, what did I do right? True story.
Next, effective feedback is timed well. If your manager tells an employee he/she did something right or wrong, it should happen very soon after the event€not 9 months later. Again, true story.
Third, it focuses on the behavior, not the person! This relates to being more specific. The manager wants to address the particular action. Don't make it personal!
Also, ensure it's clear to the receiver. The manager should ask if the employee understands the feedback.
Fifth, feedback should really be given to help someone although it may not be recognized as such in the beginning. Managers must consider the needs of their employees. Couple more for you.
It has to be consistent and give reasons for your feedback. This relates to being clear.
And finally an essential factor is to be on-going and for both negative and positive reasons.
Which leads me to reference the employment cycle.
Effective feedback is a part of phases 3, Develop, 4, Perform and 5, Reward. Setting performance criteria or goal management will occur primarily during phase 2, Develop and 3, Perform. It's the ongoing effective feedback that links all three phases.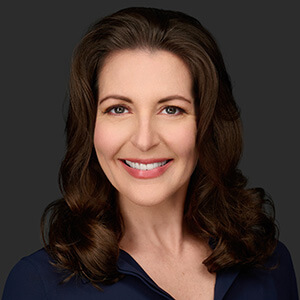 Instructor:
Christina Danforth
Christina A. Danforth, SHRM-SCP & SPHR, launched HR Jetpack in 2016 to support the development and professional growth of her fellow HR colleagues. She started her HR career in 2002....
Christina's Full Bio
HR Courses
Human Resources Training Programs
Self-paced HR Courses
The following HR courses are self-paced (asynchronous), and qualify for both SHRM and HRCI recertification credits. These courses are included in the HR Recertification Subscription.