Lesson:
How to give effective feedback
Module: Effective Feedback
Lesson Type: Video
Lesson Duration: 3:56
Lesson Content
This may sound surprising but regardless of the "type" of feedback, there is a process on how to give it effectively. Keep in mind whether this is positive or negative feedback, it may be better to give it in private. If the feedback is positive, remember not everyone likes public recognition. And it's hard enough for your employee to be receiving criticism let alone having others overhearing it as well.
First, focus on the action or behavior of the employee. What happened or what has been happening? What was the OBSERVATION? It's a summary, providing your perspective on the employee's performance. Again, this is important for positive feedback too! We do so much in one day, it'll be helpful to know what we're being praised for.
Next, provide your PROOF. Any data you've collected that would support your observation. What do I mean by data? Specific examples including what you've seen, written information and feedback from others. You should try to have several sources of proof and not just one data point.
Third, address the CONSEQUENCES. What does this cause? Who does it effect? How has it impacted you and your team? For positive feedback, ensure the employee understands how it has helped the team.
Fourth, what needs to be done differently, what's the ACTION? Specifically, what is the desired change in behavior? If it's positive feedback, what should the employee keep doing.
And lastly, NEXT STEPS, where do we go from here?
This should be a two way dialogue. The manager needs to open this up as a discussion but it's not a debate. He/she should encourage the employee to make suggestions for improvement. The employee may also disagree, in which case, the manager will need to go back to the first step restating the observation.
Here are a few tips on handling a difficult conversation.
Number 1, as tough as this can be, the manager MUST not get emotional! If the manager is already angry, he/she shouldn't attempt to have a conversation.
Number 2, if the conversation starts to get heated, take a break! It's okay to continue the discussion at a later time. In fact, when you've had an employee come to your office in tears that's exactly what he or she needs, a break! If you haven't had this happen yet, as an HR professional, you will. Have a box of tissues in your desk.
Number 3, listen. Advise your mangers to actively listen and consider the employee's point of view. If the employee disagrees with the supervisor, we, as HR professionals, need to advise our managers to listen and be open to the response. Make sure the manager documents any evidence the employee provides.
Finally, I can't stress this one enough. Data! Tell your managers to keep accurate records, have evidence and tap into other team leaders for additional information.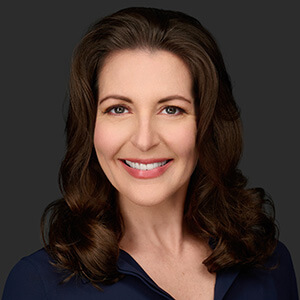 Instructor:
Christina Danforth
Christina A. Danforth, SHRM-SCP & SPHR, launched HR Jetpack in 2016 to support the development and professional growth of her fellow HR colleagues. She started her HR career in 2002....
Christina's Full Bio
HR Courses
Human Resources Training Programs
Self-paced HR Courses
The following HR courses are self-paced (asynchronous), and qualify for both SHRM and HRCI recertification credits. These courses are included in the HR Recertification Subscription.