Lesson:
Social Performance Management Systems
Module: Conclusion
Lesson Type: Video
Lesson Duration: 2:03
Lesson Content
What does Social Media and Performance Management have to do with each other? Up until recently, social media didn't exist. This is a very interesting trend and I wanted to spend a little more time on it€social performance management systems. When we think of social media, we think of Facebook, Twitter and Instagram. Now there are performance management systems being developed based on this technology. It's not as weird as it seems.
I talked about the need for speed and better data accuracy in today's ever changing business environment. Social media has allowed us to instantly share our daily lives with everyone and anyone we want! The technology is fast!
It's also super easy to use with just a few clicks or a touch on a device.
It fosters ongoing communication. And anyone can use it. So how does it work? Social PM allows managers and employees to collaborate with each other in real time. Whether you need to set goals or are tracking progress, there is no guess work in what was completed or where the gaps are in a project. Feedback occurs instantaneously. Debbie Cohen, vice president of human resources for Mozilla, an Internet solutions company in Mountain View, Calif. told the Society of Human Resources Management it's like a performance dialogue. And since everyone can access the system they can ask for feedback at anytime. Note, criticism is only shared with the appropriate employee while recognition can be made public.
Now, this doesn't take the place of tools used to address employee performance issues. The need for improvement must be handled in more traditional ways.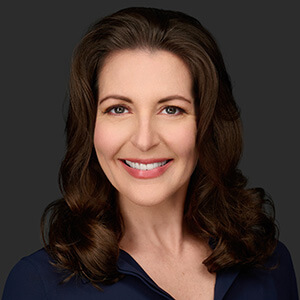 Instructor:
Christina Danforth
Christina A. Danforth, SHRM-SCP & SPHR, launched HR Jetpack in 2016 to support the development and professional growth of her fellow HR colleagues. She started her HR career in 2002....
Christina's Full Bio
HR Courses
Human Resources Training Programs
Self-paced HR Courses
The following HR courses are self-paced (asynchronous), and qualify for both SHRM and HRCI recertification credits. These courses are included in the HR Recertification Subscription.