Module: Goal Management
Lesson Type: Video
Lesson Duration: 6:00
Lesson Content
People are goal seeking animals. Their lives only have meaning if they are reaching out and striving for their goals, at least this is what Aristotle said. The notion of purpose is the origin of goal setting theory.
Let's start with the basics, what are goals? For our purposes, according to Dictionary.com a goal is "the object of a person's ambition, an aim or desired result." Businessdictionary.com defines a goal as "an observable and measurable end result having one or more objectives to be achieved within a more or less fixed timeframe".
Bottom line, it's something we work towards, something we want to achieve and we put steps in place to do it.
Almost an unlimited number of goal types exist. Your business environment and industry may dictate what type of goals your management team sets and flows down into the organization. For example, during a business strategy session, leaders may create long term goals with a typical target timeframe of 5 years or more. They'll break these down to shorter term goals. Then, your organizations high level long term and short term goals will be broken down at a department level. Marketing/Sales, Finance, Production/Quality, Supply Chain, Human Resources! You got it. You'll need to develop plans and objectives to support the business goals. That's a whole other course. And finally, managers and employees can work together on building their goals.
I want to take another moment to address goal type, something to keep in mind research has made the distinction between a "learning goal" and a "performance goal".
In the theoretical review, "Learning vs. performance goals: when should each be used?", the authors explain this difference.
A learning goal is focused on obtaining knowledge or skills. This is used when you want to teach an employee how to perform a task. Once the employee has achieved the learning goal, a performance goal can be set.
The employee now has the knowledge and skills to do the task. We can focus on how well he/she did in completing it. Once a performance goal is achieved, it's not uncommon to set a new performance goal and if it isn't achieved, you may set a new learning goal.
So why is goal management and setting performance criteria important? Remember those three reasons from earlier about why we have Performance Management processes in section 1.2 the first one being alignment!
We create these goals and define performance expectations to align our employees including you in the HR department to the business strategies.
The second reason was development! This is a great opportunity for your employees to set a goal for improving a skill set or moving their career forward.
And the third reason was increased productivity. Yes! This is why I've chosen to highlight goal management as a key component to the performance management process. Studies have shown that setting targets will keep employees focused and improve results. You're optimizing the use of your key resource - people!
Before moving on, I wanted to point out the overlap with the employment cycle. Develop and Perform. during these phases goals and defining performance expectations are crucial. And, I'd like to remind you, this is on-going and it's feedback that links them.
What are some of the other benefits to goal setting besides what I've already mentioned.
One of my favorites is prioritization! We have so many things on our minds today. Goal setting allows you, your management team and overall workforce to identify what matters most, bring those tasks and ideas together so everyone knows what to do first. A goal or identifying performance criteria will help to set your day-to-day activities.
Let's recap. goal setting helps with...
Alignment
Development
Increasing productivity
Prioritization of tasks
Now I'd like to mention three more benefits,
Better communication. When team members understand their job responsibilities and key targets, everyone will be speaking a common language.
Two more benefits, while doing research for this course, I found an article from the Montgomery County Public School system, said to be the largest school district in Maryland. It mentioned making your employees aware of their own strengths and weaknesses. And finally, it is a means to hold employees accountable for their own success and failures which is particularly important for rewards.
As you can see, there are a number of good reasons to set goals and define performance criteria.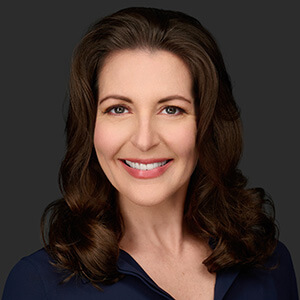 Instructor:
Christina Danforth
Christina A. Danforth, SHRM-SCP & SPHR, launched HR Jetpack in 2016 to support the development and professional growth of her fellow HR colleagues. She started her HR career in 2002....
Christina's Full Bio
HR Courses
Human Resources Training Programs
Self-paced HR Courses
The following HR courses are self-paced (asynchronous), and qualify for both SHRM and HRCI recertification credits. These courses are included in the HR Recertification Subscription.