Module: Conclusion
Lesson Type: Video
Lesson Duration: 3:57
Lesson Content
It's time for our course wrap up! During our introduction lecture, I reviewed the definition for Performance Management and three major reasons why it's important do you remember? (1, 2, 3) If you are ever asked alignment, development and increased productivity.
I also highlighted the employment cycle, specifically phases 2, 3 and 4! Develop, Perform and Reward. I identified two key components - the topics for subsequent sections Goal Management and Effective Feedback along the three essential elements for success #1. Clarify job expectations and goals; #2. Feedback and #3 a means to document the information.
I also listed a number of formal types of Performance Management Systems including - Management by Objectives, Competency-based, 360 degree feedback, ratings scale, behaviorally anchored rating scales, forced distribution and ranking. And remember your system could be a mix and match of those.
In the next section, I discussed setting performance criteria or the management of goals. First, we defined what is really meant by "goals" and why goal setting is important. Goals help to align employees to the overall business strategy, assist with development and have shown to increase productivity. Then I focused on how to define goals by reviewing the SMART criteria Specific, Measurable, Achievable, Relevant and Timely. Of course, what's key is the revision of such goals.
After I focused on feedback! I defined effective feedback along with a number of different types such as Developmental, Coaching and Mentoring, Recognition and Constructive Criticism. I outlined a great process for giving effective feedback including Observation, Proof, Consequences, Action and Next Steps. I also highlighted several tips on how to coach your employees through receiving feedback.
We also looked at formal "annual performance reviews". I made the distinction between the actual review and the performance management process. I maintain that they are not one in the same! I walked through a handful of issues with performance reviews and identified the link to the rewards phase.
And in the next section, I gave an overview of major HRIS providers and important features to look for in a system.
Now, let's summarize what you need to do as an HR professional.
Number 1, be a coach! I mentioned this several times during the course. You will need to help managers and employees.
Number 2, provide tools and resources that are appropriate for your organization which includes an HRIS.
Number 3, lead by example. You should use the same tools and implement the same practices as your managers.
Number 4, meet with your management team regularly about the performance management process and offer training. You should be overseeing and guiding this process.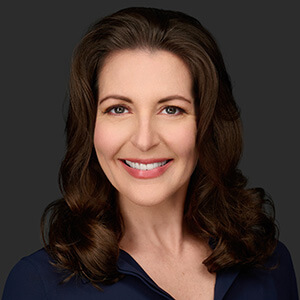 Instructor:
Christina Danforth
Christina A. Danforth, SHRM-SCP & SPHR, launched HR Jetpack in 2016 to support the development and professional growth of her fellow HR colleagues. She started her HR career in 2002....
Christina's Full Bio
HR Courses
Human Resources Training Programs
Self-paced HR Courses
The following HR courses are self-paced (asynchronous), and qualify for both SHRM and HRCI recertification credits. These courses are included in the HR Recertification Subscription.