Lesson:
Annual Performance Review vs. Performance Management
Module: Formal Performance Review
Lesson Type: Video
Lesson Duration: 4:19
Lesson Content
What's the difference between an annual performance review and Performance Management? In my experience, many organizations do NOT make this distinction and it's very important to do so.
The annual performance review traditionally follows a cycle. If you were to search for images online, you'd find a number of slightly different graphs with phases similar to the employment cycle.
I've seen quite a few that mention the word monitoring" as a phase…what comes to mind when you hear the word monitor"? I bet you weren't thinking of something positive. If you're being monitored, you'll always feel like someone is watching you…it doesn't give anyone the sense that they are a part of a collaborative, continuous improvement culture.
This is why I strongly recommend using the employment cycle as a means to embed the process into the business. Here's the key distinction. Performance Management is an on-going process in an effort to strive towards results. Your managers should be developing, performing and rewarding on a regular basis! This isn't a one-time event as I've already mentioned. The annual review is just one point in time. However, if you've been building and maintaining a performance management culture, the employee shouldn't be surprised by the discussion and feedback during the annual review. By the way, on-going feedback helps to reduce the frightening" aspect of a review.
Let's take a few moments to discuss the steps leading to and through the annual process.
Many organizations use some type of system to document performance criteria, goals and feedback. Remember this is where you step in as an HR professional in identifying the right system. Here's a typical step-by-step process.
First, we start by setting objectives and performance criteria.
Second, advise your managers to schedule monthly or, at the very least, quarterly reviews of such goals and criteria.
Next, as your team approaches its annual review season", you'll want your employees to start a self-evaluation. It should include a method for them to rate their competencies. In a previous lesson I mentioned the importance of assessing skills such as team work, focus on results, and communication.
Note, some organizations have an annual review based on an employee's start date in which case you just need to ensure the employee conducts a self-evaluation as appropriate.
Fourth, once an employee completes their review, the manager should consider this input as they conduct their own assessment. Remember the managers should assess the employee's competencies as well.
The fifth step is to hold the meeting; a great time to use the feedback guidelines from a previous lesson! It's also at this time the employee and manager can have a formal career development discussion.
And finally, the annual review document should be signed and closed.
What may be the most important aspect of the annual review and often times missed, is ensuring the manager has collected enough data on the employee's behavior and actions in achieving goals to accurately rate the employee. Evidence! As a part of the on-going performance management process, the supervisor must be gathering evidence to support the ratings.
In the next lecture, I'll address a few issues with the annual performance review.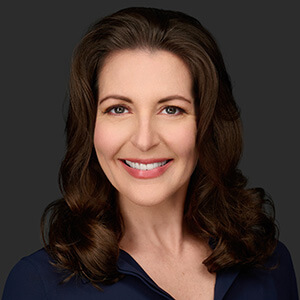 Instructor:
Christina Danforth
Christina A. Danforth, SHRM-SCP & SPHR, launched HR Jetpack in 2016 to support the development and professional growth of her fellow HR colleagues. She started her HR career in 2002....
Christina's Full Bio
HR Courses
Human Resources Training Programs
Self-paced HR Courses
The following HR courses are self-paced (asynchronous), and qualify for both SHRM and HRCI recertification credits. These courses are included in the HR Recertification Subscription.