Module: Conclusion
Lesson Type: Video
Lesson Duration: 2:22
Lesson Content
Before we wrap up, let's go over trends. You may be surprised Deloitte received quite a bit of attention for revamping its performance management system by getting rid of numerical ratings, 360-degree feedback reviews and the flow down of objectives.
It's been noted many organizations are looking for faster and more accurate ways to evaluate job performance; ways that are more focused on what's happening today. Adobe Systems Inc., Microsoft Inc., ConAgra, GAP and Intel have made drastic updates to their models getting rid of common components like ranking employees.
I had the opportunity to see Marcus Buckingham speak an event. Marcus is a well-known business trends writer. He mentioned the shift in focus towards that of the team-leader. What was most interesting is the concept of holding "check in" meetings opposed to "check up" meetings. Marcus identified two questions for managers to ask employees, "What are your priorities this week? And How can I help?" This gives the manager an opportunity to gather information on a regular basis.
Next there's a push towards simplification. Keep it intuitive and easy for completion.
Also companies are seeking to focus more on coaching and development.
No surprise with the next bullet. (bullet) Technology is playing a bigger role in providing more easy-to-use performance and goal management tools.
And lastly, I'd like to address a particular movement towards the use of social media in performance management.
These trends remind us we can be flexible in implementing a performance management process. As I said before, one size doesn't fit all. Explore as many as options as possible. It needs to fit your company's culture.
And note, this isn't specific to the US. Research shows the issues with performance management and the push to change it are universal.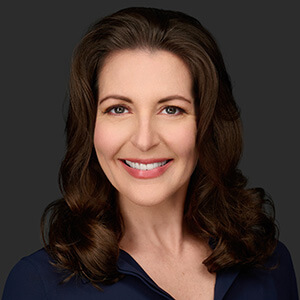 Instructor:
Christina Danforth
Christina A. Danforth, SHRM-SCP & SPHR, launched HR Jetpack in 2016 to support the development and professional growth of her fellow HR colleagues. She started her HR career in 2002....
Christina's Full Bio
HR Courses
Human Resources Training Programs
Self-paced HR Courses
The following HR courses are self-paced (asynchronous), and qualify for both SHRM and HRCI recertification credits. These courses are included in the HR Recertification Subscription.