Lesson:
Formal types of Performance Management Systems
Module: Setting The Foundation
Lesson Type: Video
Lesson Duration: 5:13
Lesson Content
Overall, there are two different ways to handle performance management - formally or informally. Informally is more off the cuff when a manager notices an employee's behavior and simply comments on it. Here's the problem, the feedback isn't captured or documented anywhere. It could also be inconsistent. Informal feedback is good but it needs to be supported by a formal management system.
A formal method tracks information, applies a metric or measurement, may include ratings and ranking of employees.
Here's a list of traditional methods:
The system I'm most familiar with in my former role as the performance feedback queen is MBO (Management by Objectives). Peter Drucker introduced the concept in 1974 when he published The Practice of Management. In this process goals are set at the very top of an organization and broken down by function, department, team and individual contributor. Picture a cascade of information flowing from the top down throughout the workforce. I'll highlight a number of principles and practices associated to this in the Goal Management lecture.
Competency-based system in which a specific set of competencies are selected as a criteria for performance. Competency is defined as the ability to do something successfully or efficiently. Here are a few global examples - teamwork, communication and leadership. Couple of my favorites from a past position are customer focus and focus on results.
360 degree feedback survey. This process allows your employees to obtain feedback from a manager, direct reports and peers. The intention is to provide multiple sources of input. Employees gathering information from other employees.
Ratings scale. Typically, an employee is rated by a gradient scale of 1 to 3 or 1 to 5 on a particular skill or a behavior such as attendance or quality of work. The scale will range from an 'unsatisfactory' to 'outstanding'.
Behaviorally anchored rating scales (BARS). This is a more complicated assessment tool. It was developed based on the behaviors most important for doing a job correctly rather than assessing general work activities. It still has a rating scale. The last two are called forced distribution and ranking
Forced distribution entails grouping employees into a performance level. The supervisor has to determine a percentage of high performers, low performers and middle of the road performers.
Ranking is similar in which a manager must place employees in an order of highest to lowest performer. Both are like categorizing employees according to their performance. In my experience, they aren't necessarily separate systems. In fact, information from another assessment system like MBO or a rating scale would be used to determine where an employee ranks among his/her peers or where they sit on the bell curve.
Which leads me to my last point, I've worked with a system that combines the use of objectives (MBO) with the review of competencies AND a rating scale! Therefore, I used to work with my supervisor to identify goals based on my job responsibilities, review a set of competencies important for achieving those goals and select a rating on how well I did in achieving those goals AND whether or not I used and developed the right competencies or skills. Plus, there was always room for comments! Comments can be more meaningful then the numbers.
Essentially, the system I'm most accustomed to is a mix and match of what I've just reviewed with you. One size doesn't fit all.
Now, before we move on though, let's not forget the self-evaluation. Your managers should make this process one of collaboration and teamwork. Ensure your employees are also conducting their own assessments on any given objectives, skill set or job responsibility.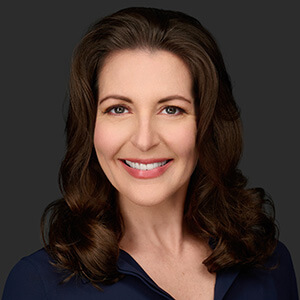 Instructor:
Christina Danforth
Christina A. Danforth, SHRM-SCP & SPHR, launched HR Jetpack in 2016 to support the development and professional growth of her fellow HR colleagues. She started her HR career in 2002....
Christina's Full Bio
HR Courses
Human Resources Training Programs
Self-paced HR Courses
The following HR courses are self-paced (asynchronous), and qualify for both SHRM and HRCI recertification credits. These courses are included in the HR Recertification Subscription.