Lesson:
What is an RFP & Common RFPs for HR
Course: RFP Process for HR
Module: Understanding an RFP
Lesson Type: Video
Lesson Duration: 5:37
Lesson Transcript
Let's start with answering the question, "What is an RFP"?
RFP stands for "request for proposal". According to Wikipedia, an RFP is a document that solicits a proposal, often made through a bidding process, by an agency or company interested in procurement of a commodity, service, or valuable asset, to potential suppliers to submit business proposals.
RFPs are generally accompanied by a Request For Information, often referred to as just "RFI". And, then a Request For Quote, usually referred to as "RFQ".
An RFP in a broader sense is the entire process relating to a proposal. RFI's can be initiated by you and your team or by a vendor asking for baseline information relating to a future RFP. An RFQ or quote is simply the dollar amount a vendor is willing to work for, or identifies the price their product or services can be attained for.
There are a number of RFPs HR and Talent departments regularly conduct.
First, and most common is, purchasing company Benefits, whether it be medical, dental, or ancillary products including short- and long-term disability, life and accident insurance, and any other benefits product. They are usually purchased or procured with an RFP process. The RFP process may also be used to choose a Benefits broker that will ultimately represent your organization in the RFP process as a go between with potential vendors or suppliers of goods and services.
An example would be purchasing your organization's annual medical benefit programs from an insurance carrier. The broker works on behalf of you and your company in soliciting information and quotes for services. I mentioned this earlier as RFIs and RFQs.
Most insurance and benefit program services of significant dollar value is purchased with an RFP process and often with the assistance of a broker.
There are many other areas of HR that regularly utilize selecting goods and services with an RFP process. Let's briefly discuss the more common areas.
Compensation functions that need to conduct large scale surveys or execute large scale analyses of ongoing compensation programs often opt to utilize an RFP process to select a provider of services.
When I worked for a major manufacturer as the head of HR, we conducted organization wide compensation reviews every 3 years and would do an RFP for consulting services to assist us in doing this complex work that was outside the capabilities within our own HR team. Occasionally, we would need to do smaller work or mini projects and would opt to do the work on our own, forgoing the need for an RFP.
Many recruiting functions today outsource portions of their work to external recruiters and choose the external partners with an RFP process. I'll talk more about this later. Additionally, many Talent teams utilize software to support their recruitment efforts with a variety of software programs. These purchases of software along with HRIS purchases are usually done through an RFP.
As long as we are talking software, one of the largest purchases made in HR departments aside from medical benefits is HRIS software. Sometimes this is done as part of an organization wide software purchase for a system that does more than support HR, recruitment and payroll. And in some organizations, it is stand-alone as a product.
Training and development programs are often outsourced to third party providers. Choosing the right companies is usually done through an RFP process.
Legal services, especially labor and employment relations legal services, are often outsourced to external service providers as well.
Most organizations outsource their payroll services and HR is often responsible in part or whole for this function. RFP's are done regularly for payroll and payroll support services.
Some of the items that are occasionally outsourced beyond traditional HR areas of operation may include relocation services, travel services, and offsite programs of a significant size just to name a few.
Over the years, my HR teams have conducted RFP's for leadership conferences, to acquire air travel and ground transportation providers. At one company, we moved mid and senior management across the country and needed to engage both real estate and moving companies for support services.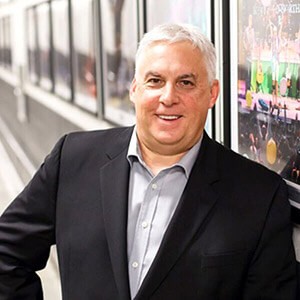 Instructor:
Mark Fogel
Mark S. Fogel, SHRM-SCP, SPHR, GPHR, is an educator working as a Senior Adjunct Professor of distinction at Adelphi University's Business School. Mark leads HR classes for MBA and Undergrad...
Mark's Full Bio
HR Courses
Human Resources Training Programs
Self-paced HR Courses
The following HR courses are self-paced (asynchronous), and qualify for both SHRM and HRCI recertification credits. These courses are included in the HR Recertification Subscription.