Lesson:
Understanding Contract Lengths & Renewal Terms
Course: RFP Process for HR
Module: Identify the Purpose for Conducting the Specific RFP
Lesson Type: Video
Lesson Duration: 2:21
Lesson Content
Unlike goods purchased, which are yours to keep, most services are on a specific term of service, usually specified by a single or multi-year contract. It is important for HR practitioners to understand these terms and partner with appropriate internal or external management to have complete clarity as to the terms they are bound by, usually you'd partner with purchasing management and/or legal.
Sometimes renewal terms can be broken with proper notice and occasionally without. Many organizations have pre-determined the maximum length of any service contract with renewal options.
In two of my prior organizations where I was the head of HR, we had a mandatory 3 year maximum and required RFPs on all renewals.
Sometimes, there are issues with services not provided to the expectation of the contract. This may lead to an early termination of services. However, you never want to leave your business in the lurch. So, you must be careful to plan a transition in these isolated situations including how you may be able to do an RFP off cycle. Or get a short-term provider without an RFP until one can be arranged.
For any contract that involves the sharing of employee data such as payroll, software and benefits contracts, it is important to specify who owns the information and access rights if a contract is terminated.
I had a situation once with a potential HRIS provider who did not have clear language about employee information, and I needed my legal department to sort it all out and get the language right. You need to know what you can do and what is better suited for a business partner.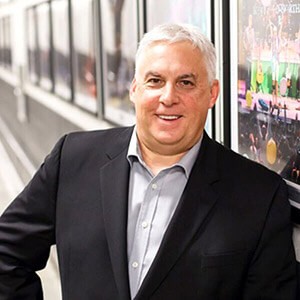 Instructor:
Mark Fogel
Mark S. Fogel, SHRM-SCP, SPHR, GPHR, is an educator working as a Senior Adjunct Professor of distinction at Adelphi University's Business School. Mark leads HR classes for MBA and Undergrad...
Mark's Full Bio
HR Courses
Human Resources Training Programs
Self-paced HR Courses
The following HR courses are self-paced (asynchronous), and qualify for both SHRM and HRCI recertification credits. These courses are included in the HR Recertification Subscription.